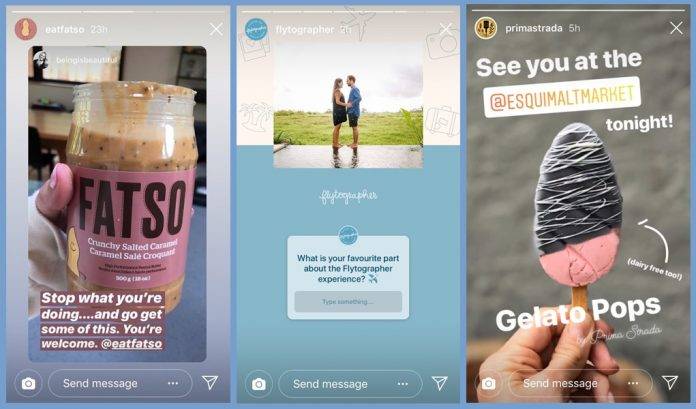 Marketers are increasingly challenged by the short attention spans of our audiences. These days, we typically have mere seconds to relay an effective message to get our brands across. One of the best ways to do this is by taking advantage of the story features that have been added to both Facebook and Instagram.
What is a social media story?
A social media story is a photo or video that disappears from the social media platform 24 hours after it's posted. Stories appear in the top of your Facebook or Instagram feeds in a row of photo icons (usually profile photos). When you click on that profile icon you can watch the user's story or stories to see what that person or business is posting outside of their feeds.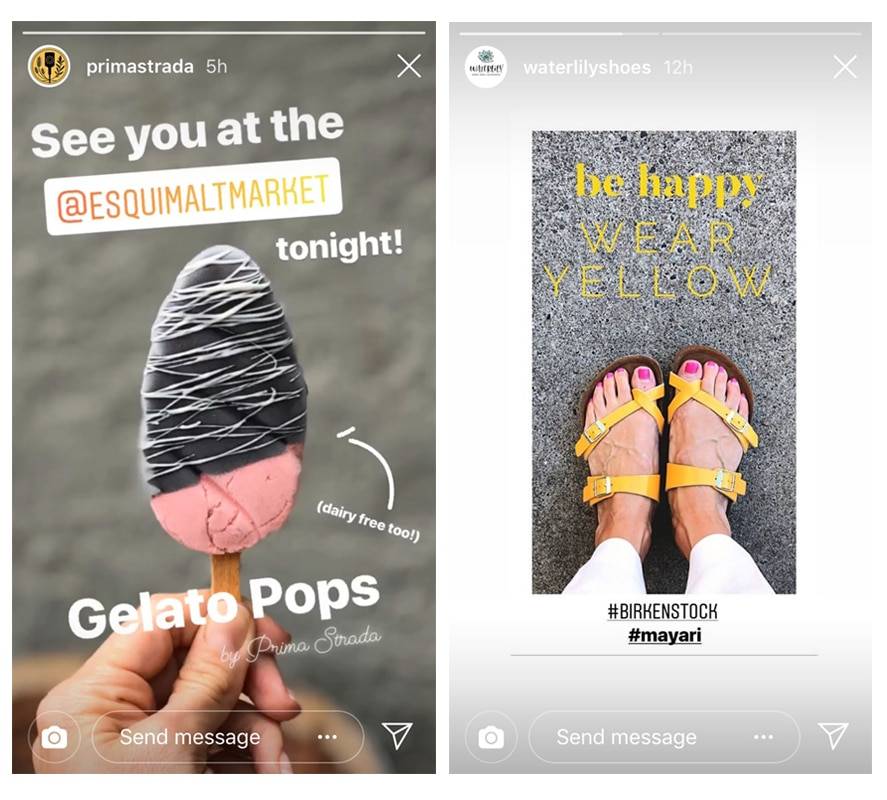 Social media giant Snapchat, which has historically been popular with younger generations, was the first major platform to roll out disappearing videos to the masses in 2011, and then stories in 2013. It was reported that Snapchat shut down Facebook's $3 billion offer to buy the company in 2013. Facebook then sought to make its own version of video stories, which it introduced to its Instagram platform in 2016. Since then, its usership has more than doubled that of Snapchat. Instagram Stories proved to be such a success that the feature was rolled out on Facebook as well. Now, stories are no longer just for teens. Facebook and Instagram Stories are attracting an expanded usership from all generations.
Why bother with stories?
Developing effective and engaging content takes a lot of time and careful consideration and sometimes a considerable budget. So what's the point in developing content if it's going to disappear in 24 hours?
While it may seem counterintuitive, there are many reasons why you should care about stories.
Facebook's algorithm changes mean you've likely noticed a drop in engagement on posts to your feed, which means fewer likes and comments. Having experienced declining interaction with feeds, users are instead posting to stories more frequently, which is resulting in much better engagement.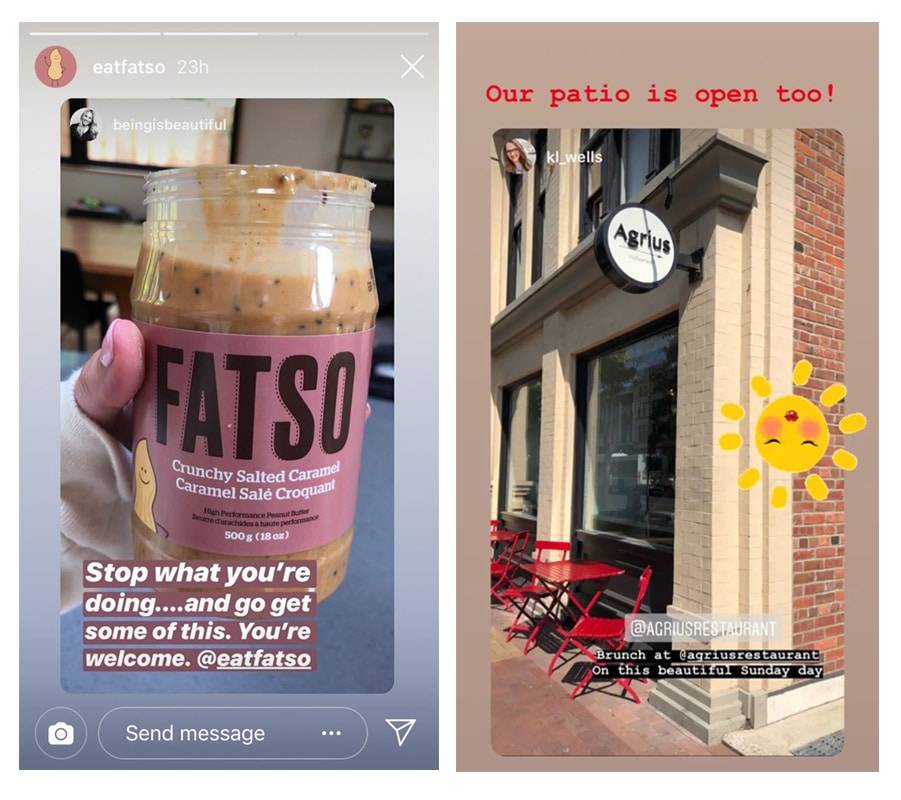 In fact, we're at a tipping point. The amount of story posts is expected to exceed the amount of feed posts in 2019. Stories are no longer a trend to test but an effective tool that businesses are capitalizing on. More than 300 million people are using Facebook and Instagram Stories daily, and that number is growing.
There is something about short in-the-moment candid videos that captivate people. Your followers are longing to know more about you. Stories offer you an opportunity to be transparent, get personal, be authentic and build trust with your followers, so they feel connected to you and your brand.
How to post a story
> For Instagram, select the camera in the top left corner of your feed, take a photo or video, or share one from your camera roll.
> For Facebook, you have to use Facebook's mobile app and not the Pages app. Select your business page, scroll down until you see "Your Story" and "Add to your story." Take a photo or video using Facebook's camera, or you can share one from your camera roll.
Add captions, hashtags or a location and hit share. Voila!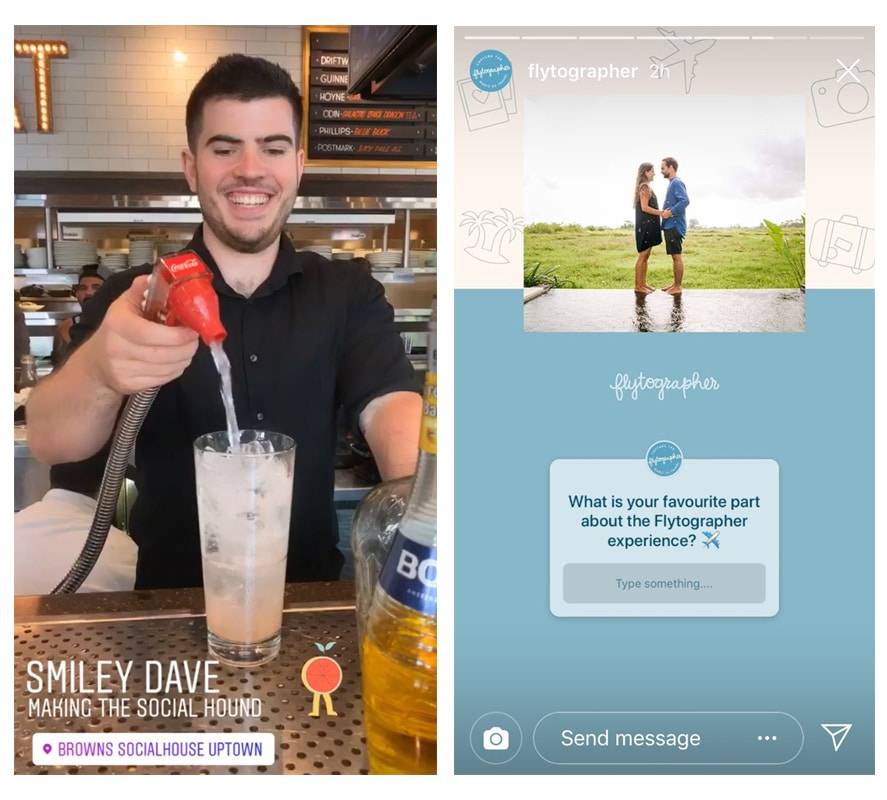 Six ways to use stories
Introduce the people behind your brand. Show them behind the scenes at work.
Demonstrate a new product.
Share what's going on in the office leading up to a big event or launch.
Use hashtags. Since users can follow hashtags, they can see your stories, even if they don't follow you. This can expand your reach and following. Just make sure you use hashtags relevant to your brand or industry.
Encourage your customers to mention (tag) your brand in their stories as there's a function for you to reshare that in your own feed. (This ideally comes in the form of a testimonial, which definitely helps elevate your credibility and builds trust.)
Try the stories poll or question features on Instagram to engage with your audience and encourage responses.
There are a few more features to take your stories game to the next level, including branded story highlights that last longer than 24 hours. And then there's Instagram TV, but we'll have to save that for another day.
Give it a Try
Who said we have shorter attention spans than goldfish? You've read this far! Now that you've got stories down, I challenge you to post a story with a photo or video of this article and tag Douglas magazine on Facebook, or Douglas_magazine on Instagram, and share it.
Happy posting!
Coralie Stern is the founder of LivelyCo, a Victoria-based company specializing in social media and content writing.
This article is from the October/November 2019 issue of Douglas.