Revitalization is one of the aims behind the Greater Victoria Harbour Authority's (GVHA's) decision to rename the 14-hectare area known as Ogden Point as the Breakwater District.
"We've seen in Victoria that the Hudson District has evolved and is really helping to revitalize that area where the former Hudson's Bay building was," says GVHA CEO Ian Robertson. "I think calling Ogden Point The Breakwater District … will help to bring some vitality to that side of the city over the next few years."
Robertson refers to Toronto's Distillery District as an example of a name change done to signify the revitalization of a particular area.
"I think that's the same type of idea we're trying to accomplish over the long term."
Does the name change herald a move forward with Ogden Point's Master Planning process, which was first introduced four years ago?
"The unveiling of this name is an independent initiative," Robertson says, "but it relates to the master plan because it highlights the great potential of the public amenities we have at Ogden Point."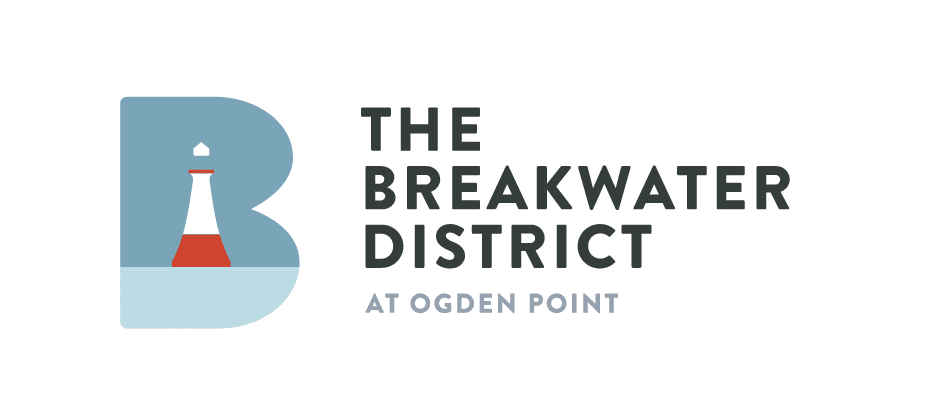 He says peer review of the master plan is underway and that more consultation is needed.
"We recognize that the city has seen a lot of very dynamic growth over the past few years … so it's important for us to re-engage with the public and the community and re-engage with city staff and council to perceive what's changed over the last four years."
Despite some criticism, Robertson says Peter Ogden's name will continue to be featured and that the name will not change on nautical maps. The new name and multi-faceted logo, designed by Trapeze Communications, was unveiled on September 18.
This article is from the October/November 2019 issue of Douglas.