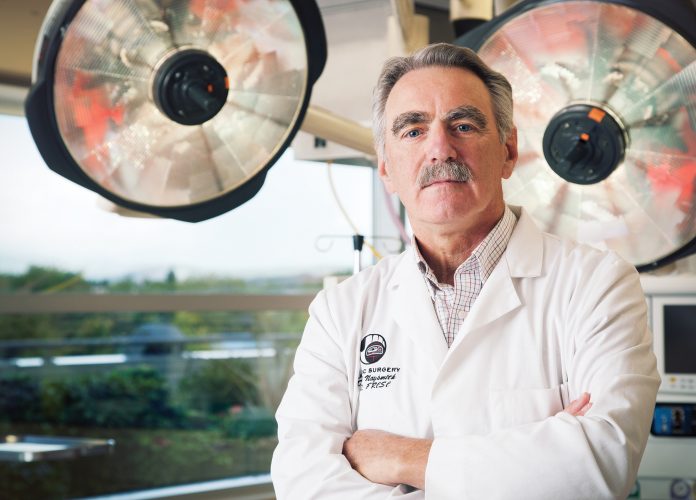 You know that friend or neighbour who absolutely blows you away with his product concepts, but whose ideas or inventions never seem to get commercialized despite the fact that this innovator is sitting on gold?
Meet your product maker.
Typically, the product maker is what we call the "mad scientist." This is the person toiling away, creating solutions to everyday problems that make our lives easier. For the most part, these solutions are useful and well built, just not widely shared or available commercially.
Take my friend Finlay. About a decade ago he wanted to buy a laser sailboat. To find this boat, he actually wrote his own software that enabled him to be notified immediately exactly when the boat he was looking for was posted in multiple classified services around Vancouver.
Another great example of someone seeing a problem and inventing a solution is Dr. David Naysmith. This Victoria-based cosmetic and reconstructive surgeon is continually developing innovative emergency response products and medical training solutions based on his experience as both a practitioner and educator.
His latest is the development of suturing kits (complete with fake skin!) and a suturing education program to help medical students and GPs become better at stitching people up. He teaches at both UVic and Royal Jubilee Hospital.
Close to my heart are the elusive craftspeople working in their basements, living rooms and garages doing research and development on "future" technologies. Examples of this are rural property owners who have developed alternative power waste and water systems to solve their own problems.
So why do these product makers seldom or never commercialize their work? There are various reasons. Some of them lack marketing skills, some lack leadership skills and most of them simply don't know what steps to take next.
The Other Half of a Great Team
Enter the business builder, that person with the "King Midas touch." This is the person with an uncanny ability to create strategies, serve employees and customers, manage finances and apply gentle pressure to the areas needing it the most at the right time to systematically grow a balanced business. This is the rainmaker.
Local examples of business builders include Randy Wright, executive VP of Harbour Air, who has been instrumental in building businesses since he first worked at the family gas station as a kid. Other Island examples of business builders include Colin Dobell, president and CEO of the Nanaimo-based robotics firm Inuktun; Bobbi Leach of the global ecommerce platform RevenueWire; and Peter Gustavson, CEO of the new foreign exchange EncoreFX.
Cohorts for Success
So how do we bring these product makers and business builders together to create success?
As part of an experiment, I have been meeting with entrepreneurs for several months, and have witnessed firsthand how this pattern of disconnect between makers and builders continues to repeat itself. I see this day in and day out as one entrepreneur is getting in the elevator and one entrepreneur is getting off the elevator. Each of them needs the other and may, in fact, be looking for funding to hire the other. The key is to create better ways for them to connect.
So what do we do?
We're well into the new economy (the service economy) and it's no secret that collaboration is one of the fastest growing global strategies. In that spirit, one of the ways we can accelerate product makers and business builders to come together is through a cohort (group) approach to learning and incubation. The idea is that learners have to work in teams to be graded. You can imagine the challenges this brings on as IQ and EQ battle over the oxygen in the room. We need to put energy into creating local opportunities for the cohort approach.
Finding Local Connections
Established "in person" programs for entrepreneurs on Vancouver Island include the technology centric Venture Acceleration Program (VAP) delivered through Innovation Island in Nanaimo and VIATeC in Victoria. Another possibility is to take part in Client Advisory Boards offered through the UVic Innovation Centre for Entrepreneurs (ICE), an initiative of the Peter B. Gustavson School of Business.
We also have online resources like startupweekend.org which brings product makers and business builders together, as we saw in Victoria last year with a video game startup weekend, and in Nanaimo earlier this spring. Both events resulted in ongoing relationships. In communities where no events exist, why not consider hosting one?
We need to create many ways for product makers and business builders to connect and help them learn "what they don't know they don't know." This will boost their success and help to accelerate our entrepreneurial eco-system.
Peter Elkins is co-founder of the Capital Investment Network, Kick Accelerator and Business As Unusual. He is passionate about driving Vancouver Island's entrepreneurial economy.