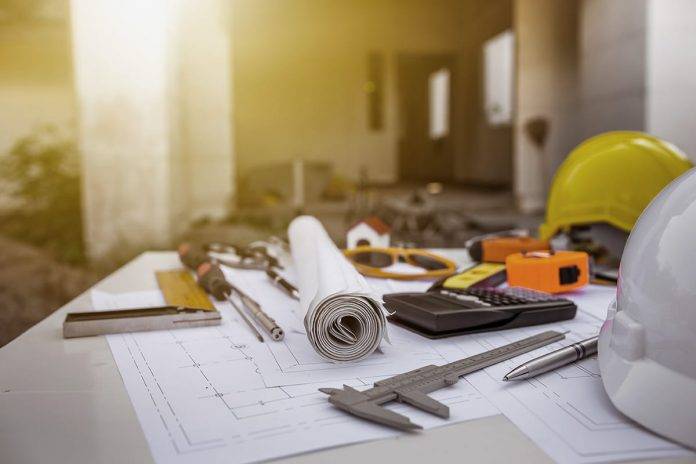 1 – Capital Regional District Wastewater Treatment Project — $765M. This ranks 63rd on the list of Canada's Top 100 infrastructure projects compiled by ReNew Canada magazine. A consortium, Harbour Resource Partners, is designing, building and financing the McLoughlin Point wastewater treatment plant, according to the CRD website.
2 – Canadian Forces Base Esquimalt A and B Jetty Recapitalization — $430M. This is the only other Victoria project on the Renew list (ranking 94th, although the list erroneously places it at 63rd). The project manager is Westpro with engineering by SNC-Lavalin and major construction by Scansa Construction and Pomerleau.
3 – The 25-storey Bayview Place Tower 4 is the latest office-commercial project by Focus Equities. Victoria City Council approved the 183-unit project last fall. Construction is planned to start this year, with completion scheduled for 2022.
4 – The 176-unit, 25-storey Hudson Place One is now under construction on the site of the former downtown Hudson's Bay store. Developed by Townline, the project is slated for completion in 2020.
5 – The proposed 23-storey, 235-unit Hudson Place Two is the final phase of the multi-tower Hudson District constructed on the site of the former Hudson's Bay store.
6 – At 20-storeys, The Yates on Yates by Chard Development is now being built by Campbell Construction. The 118-unit tower is due for completion in 2020.
7 – The 20-storey Vivid at the Yates, also by Chard and being built by Campbell Construction, is scheduled for completion in 2021.
8 – Two towers at 989 Johnson Street, a project by Cox Development, will offer 206 units in two buildings of 15 and 17 storeys. Farmer Construction is the builder. Completion is slated for 2019.
9 – A 16-storey, 166-unit tower is proposed for 979-983 Pandora Avenue. Developer Townline expects work to start in 2020 with completion in 2022.
10 – The 15-storey Tapestry tower at 701 Belleville Street from developer Concert Properties is scheduled for completion this year.
11 – The $85 million McKenzie Interchange project on the Trans-Canada Highway should open to free-flowing traffic by this winter and be completed next summer. It is a civil infrastructure project.
This article is from the June/July 2019 issue of Douglas.