There was a time when getting to dine at the world's most lauded restaurants meant jetting off to New York, London, or Paris. These days you don't need to get on a plane – a simple ferry ride will do. 
That's because recently, Vancouver officially became a Michelin Guide Destination, one of only seven in North America. Sixty restaurants made the guide and eight received the coveted Michelin Star that recognizes outstanding cooking through quality ingredients and a mastery of techniques.
Of course, this is the world finally taking notice, but those that dine in Vancouver regularly know that the culinary scene there has been building for some time as creative chefs have married fresh, local ingredients with international techniques and traditions that reflect the diversity of the city.
World of Taste
A true global culture is evident in every corner of Vancouver, and especially in its culinary scene as chefs from all over the world now call it home. At Masayoshi, Chef Masayoshi Baba brings Japan's intimate sushi bar experience to Vancouver, using the bounty of seafood available here to create carefully crafted delicacies.
Fiorino's Giovanni Mascagni studied breadmaking in his hometown of Florence, Italy and has elevated the simple sandwich into something truly elegant. By midafternoon, this beautiful light-filled space in Chinatown (where Mascagni sources many of their ingredients) is transformed into aperitivo, Italy's decadent post-work, pre-meal experience. And you can take that longed-for trip to Spain at CóMO Taperia, a tapas bar and bodega in one that features items imported directly from Iberia as well as Spanish favourties whipped up with local fare (and flair.)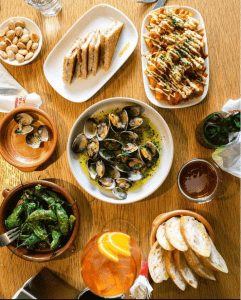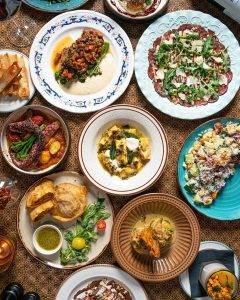 Getting it Local
Vancouver's envious position, nestled between the wild Pacific Ocean and the fertile fields of the Fraser Valley, means that fresh and exciting ingredients are always close at hand. Vancouver chefs relish this and have crafted menus that highlight wonderfully unique tastes but also a dedication to sustainability.
Published on Main received its star (as well as top spot on Canada's 100 Best list) for a menu that is ever-changing with the seasons and what they bring to local farms and forests.
Forage lives up to its name by connecting diners to local flavours and proudly shouldering a responsibility to build long term farming, fishing and foraging legacies in BC by working closely with local producers. And at Kitsilano's Fable Kitchen, the farm-to-table concept is so integral to its operation that it's gone right into its name. Born from two standouts on Top Chef Canada, Fable's cozy, rustic vibes reflect the earnestness of the ingredients that make up its very popular brunch and dinner service.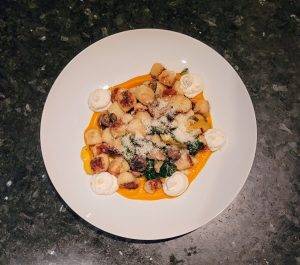 Stopping for a Pint
Touring through Vancouver's incredible food scene will require a break every now and then. Luckily, there are many craft breweries to take a load off and plan your next move. Cool glacier water down from the Coastal Mountains makes for great beer, especially when it ends up in a region world-renowned for growing excellent hops.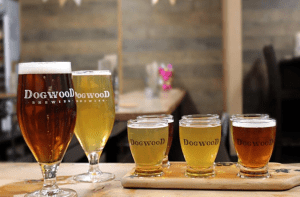 Dogwood Brewing is Vancouver's only all-organic brewery where a commitment to minimizing its carbon footprint is as important as creating flavourful, sessionable beers made from 90% local ingredients. And exciting things are always happening at 33 Acres Brewing where its "EXP" (for experimental) line utilizes local ingredients like cranberries or Vancouver Island sea salt to invent beers you won't taste anywhere else.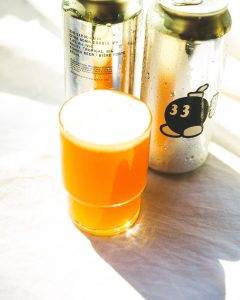 It's also conveniently located in Mount Pleasant's Brewery Creek district where a handful of Vancouver's best tasting rooms are all within "crawling" distance. 
Dine Out Vancouver
And we've saved the best part for last: Dine Out Vancouver hits the town January 20 – February 5 this year. Canada's largest food and drink celebration offers diners the chance to tuck in to a record number of choices for multi-course prix-fixe meals at over 350 restaurants all across the city.
There is also a complement of culinary events taking place throughout the festival, from cooking classes to guided foraging expeditions and much more. 
With so much to do and try, you'll want to make a weekend out of it, which is made easier with participating hotels, offering a $75 gift card per night, up to two nights. Find them on the Dine Out Vancouver website.
You can start planning your trip and get a taste of all the other tempting attractions on the menu in Vancouver at destinationvancouver.com. Just try and save room for dessert.