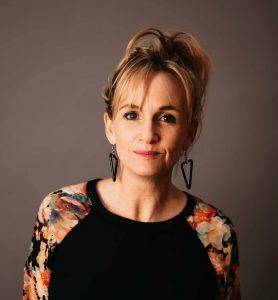 Tessa McLoughlin is the Founder and Director of KWENCH, a full-service work and culture club. Their Store Street location in Victoria includes creative studios, private offices and open workspaces, fitness facilities, workshops, events, lectures, art installations, meditation, food and drink – all in one place.
How is KWENCH coping right now?
KWENCH is full of socially conscious, positive and well-informed individuals. So most of our members started to self-isolate about two weeks before we made the decision to close. Everyone has been incredibly understanding of the situation so that has helped us to find time to refocus and adapt.  All our members know that each of us is dealing with our own "shutdown" in some form, so there is a huge feeling of support and collaboration.
How has the crisis affected your business, and how do you anticipate it will affect it?
As our business is space-dependent, we have had to close the doors to our physical club. This means that almost all our revenue streams have stopped completely.  We are desperately looking at ways to offset our fixed operational costs so we can hold off from implementing drastic measures. As for all, this is taking time.  And as a new company that just invested a large amount of capital into opening our new location,  the next few months will be incredibly telling for the survival of the company.
If we are all smart and STAY AT HOME, we can flatten this curve and get back to business sooner rather than later. I believe when that happens the coworking industry will see a solid boom, as there will be a new appreciation for the benefits of flexible workspace for teams of all sizes.
How are you supporting your members?
After hearing our members talk about how the thing they will miss most from being at KWENCH is the connection and exposure to an inspiring culture, we have spent the last few days pulling together a whole new platform for connection. We are calling it 'The Craic with KWENCH.'  Additionally, our Slack channels have been a hive of activity.
What is the opportunity in the challenge for you and the business?
Most of our members moved to KWENCH because they were well-versed in the negative effect that working from home can have on their mental health and productivity. Unfortunately, productivity isn't something we can help with at this stage, but realizing the opportunity in current technology along with an already established community and the range of talent that we all have collectively,  we have started a new platform for connection, called The Craic.
Craic" (/kræk/ KRACK), or "crack", is an Irish term for news, gossip, fun, entertainment, and enjoyable conversation. The Craic with KWENCH brings you a series of live-streamed interactive video calls featuring casual conversations, diverse learnings, workshops, gatherings, debates and just general fun and hilarity from experts (and definitely non-experts) around the world.
It has been incredible and inspiring to see the excitement and enthusiasm that has brought this project to fruition.
What advice have you applied or are you applying from previous experiences coping through crises?
As with anything in life, I think it is important not to sweat the things that you can't change. Look at where the lack and abundance lie and find the opportunity — preferably a positive one. This too shall pass, and this is just a moment in time.  I'm not saying this moment won't change how we exist in the world, but when was that ever stagnant anyway?
What are your resources right now? Do you have a mentor supporting you, peer group, books you read?
Because KWENCH is a little ecosystem in itself, I am lucky to have a whole community of peers and a great KWENCH team, who are rallying around to help each other and our greater community. Of course, I also have family and friends who have always been my go-tos.
What advice do you have for others experiencing this alongside you?
Change is inevitable and it is how we act within that change that shows one's true colours. My "advice" is to not panic. We are all in this together, so let's work together and move through this in a way that ensures we can hold our head high. Oh, and STAY HOME!