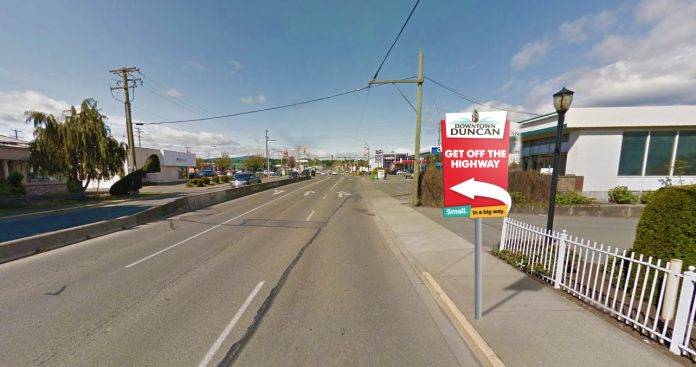 The town of Duncan is letting the rest of us in on a little secret — there's way more to the town than what you can see from that strip along the highway. And that's the key message of the town's rebranding campaign, launched on July 12.
"Unless you've turned left or right off the highway and taken the time to see great stores, quaint streets and wonderful people, you've never been to Duncan," says Dan Dagg, president of Hot House Marketing. Dagg's company led the rebranding efforts for the Duncan Downtown Business Improvement Area (DDBIA) in collaboration with the City of Duncan.
The initiative initially began as a tourism rebranding plan, but during discovery work the parties involved recognized that Duncan had an image problem, and that led to the rebrand. According to Dagg, the biggest weakness to overcome was just getting people to turn off the highway to visit the town.
With the tagline "Small. In a Big Way," the rebrand aims to do just that. It features city banners, merchant decals, brochures, plus billboards and signs along the highway that playfully encourage drivers to take a detour to see what Duncan has to offer.
"We have a bit of a history to overcome so I think having something fresh and new, and something we can talk about, is very positive," says Judy Stafford, president of the DDBIA. She says local merchants are excited about the possibilities for the tagline and brand.
"We know if we can get people to take a peek at what Duncan is," adds Dagg, "they'll stop, and they'll shop, and they'll stay."