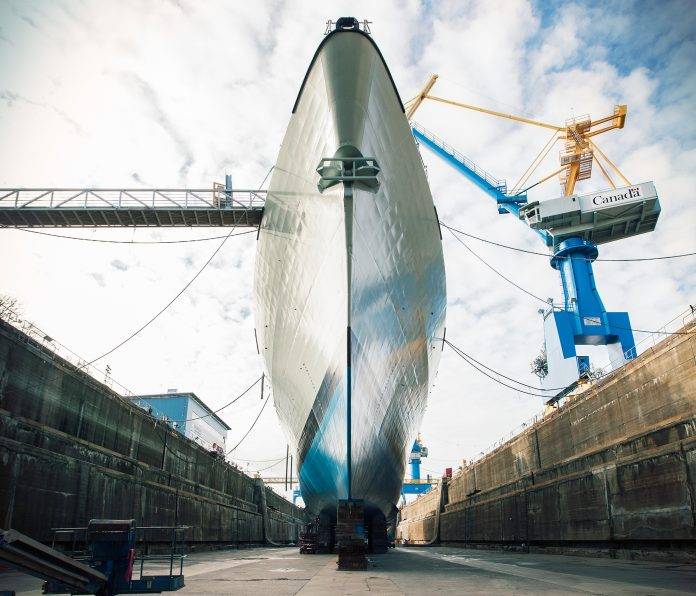 Seaspan's current involvement with the HMC FELEX program to modernize five of Canada's West Coast navy frigates could result in foreign ships — and money — coming into the local shipyard.
According to Malcolm Barker, Seaspan's vice president and general manager of Victoria Shipyards, the government of New Zealand was closely tracking Lockheed Martin and Seaspan's mid-life modernization of Canada's frigates at the Esquimalt Graving Dock.
Currently, as part of a contract through Lockheed Martin for the upgrade of the Royal New Zealand Navy's two ANZAC-class frigates, Seaspan has contracts to do the design and to take the New Zealand specifications and Canadianize them.
"Once we finalize all that work and come up with a fixed and fine price with New Zealand, we'll be in position to sign the contract with Lockheed Martin to execute the work," Barker says. "We expect that to happen in May or June of 2015."
While the final numbers aren't available, Barker expects the contract to be in the "tens of millions of dollars."
He estimates that there are 40 of these MEKO-class ships around the world with other navies.
"I'm sure they're watching attentively about how this [New Zealand] project actually comes to fruition,' he says. "That's the opening. That's where we want to be. Hopefully there will be a big economic benefit, not just to the shipyard, but to Victoria."

Caption: The HMCS Ottawa, a Royal Canadian Navy Halifax-class frigate, at the Esquimalt Graving Dock.