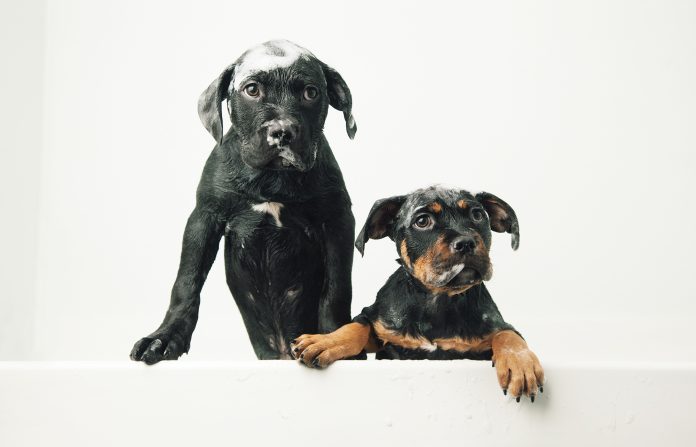 Canadians love their pets. Just look at the pet salons, pet hotels, gourmet pet treat bakeries and pet fashion boutiques popping up across the country.
In fact, according to the Pet Industry Joint Advisory Council of Canada, Canadians spent $6.5 billion on their pets in 2012 and that amount is growing. And it's not that we are bringing more pets home, we are simply spending more dollars on the pets we have.
For Vanessa Petrovic, owner of Mucky Mutt Pet Salon in Oak Bay and on Burnside, the growth of the pet industry is a sign that people want to care for their pets and increasingly treat them as a part of their families.
"I think that says to us that [our pets] are giving us something emotionally," says Petrovic, who purchased Mucky Mutt Pet Salon two years ago.
In a typical week at Mucky Mutt's Burnside location, 60 to 70 dogs are brought in for grooming, and five to six a day visit the Salon's U Bath where their owners can wash and dry them. And then there are dozens and dozens of nail trims done at the salon each week ($1 from every nail trim goes to Broken Promises Rescue).
Petrovic says the Mucky Mutt is a business but it is also a labour of love.
"I'm very rescue oriented and I want to do what I can to help animals who don't have homes and families," she says, emphasizing that she is not alone in providing services to animals in need. "The community in Victoria, everybody, is wonderful about giving and I'm proud to be part of a community that cares so much."
Caption: Klaus and Ferdinand, two pitweiler puppies, get their baths at Mucky Mutt Pet Salon on Oak Bay Avenue. Both pups are available for adoption at Broken Promises Rescue, a not-for-profit society that helps find permanent homes for homeless animals.