with Carla Sorrell
Mental health and well-being have come to the fore over the last year as people have been stretched thin, each with their own unique set of stressors. There's no one-stop fix in what is a deeply individualized landscape of anxieties, exacerbated by uncertainty.
Douglas brought together a panel of business owners and human resource leaders to talk about how the pandemic has affected mental health and well-being in the workplace. They are united in their forward-thinking approaches toward mental health and have skillfully navigated the subject with their teams and within their organizations through the year.
After months of working off the cuff, these companies have found some clarity on what worked and what didn't, and they have seen, through time and practice, challenges transform into opportunities for new ways of working together.
The insights shared among our panelists are honest and open reflections on the realities of addressing mental health within their respective sectors. The themes that came out of this conversation provide insight and thought leadership on what organizations should consider to nurture, retain and attract talent in the future. The conversation reflects the optimism of its participants, who acknowledged the opportunity to reflect on business processes, cast away outdated practices and embrace change where it benefits the culture moving forward.
PANELISTS: Rasool Rayani, Owner and President Heart Pharmacy; Ryan Hube, People and Culture Manager at Abstract Developments; Adele Fraser, Director, People and Culture at the Village Restaurants; Nicole Lee, VP People and Operations, Redbrick; Jason Morehouse, CEO and Cofounder, Checkfront.
Restructuring to ease anxiety
Evolving provincial and federal health guidelines gave companies a framework that needed to be interpreted and implemented to support their organizational structures and their people. To address anxiety and fear, panelists put their people first, restructuring to form secure and safe places to work.
Abstract Developments kept its on-site numbers down by communicating to the team to take caution and only work on site if necessary. The Village restaurants opened five days a week, instead of seven, which meant one core team could run through the week, significantly lessening contact risk, while also getting two full days of rest.
"The trickiest thing I think that we heard from the frontline team essentially was dealing with the public's frustration, confusion and anger," says Adele Fraser, whose role as director of people and culture at the Village Restaurants was created in response to COVID-19 (she is also a coach and was able to support employees through coaching). "In hospitality, 'no' is not really said. So there was a lot of 'no and,' having to take a hard line in some cases just to protect the businesses, the guests, everybody who works for us."
Without a holiday to go on, time off didn't have the same restorative appeal for some as it once did. At Checkfront, people who hadn't taken holidays through the year, citing nothing to do, were encouraged to take time off through the summer. At the end of the year, a number of our panelists extended time off over the holidays, in response to a need for additional rest during the stresses of the pandemic.
Confronting financial uncertainty for employees was a priority, directly addressing a fundamental level of anxiety. "Some people were in financial distress," says Jason Morehouse, Checkfront CEO and cofounder. "We gave loans and we increased salaries… that was the message and continues to be the message: we are here to help."
"We treated the health-care workers a little bit differently than we treated the teams manning the retail side of our operations," says Rasool Rayani, owner and president of Heart Pharmacy, who also introduced a new tolerant sick policy to address concerns about exposure. "Everyone got a pay premium as a response to acknowledgement of the additional risk.
"Traditionally, our benefit utilization skews towards dental. And, in this cycle, it's skewed more towards the mental health support services that we provide. From our perspective, it's a good thing that they're leveraging those resources."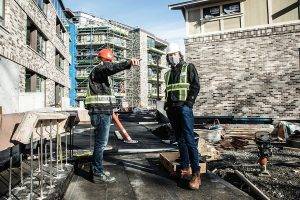 Micro-cultures
"Employee engagement was really important for us, especially as we started hearing that [people would] like to come back to the office, saying it would be beneficial for their mental health and well-being," notes Ryan Hube, Abstract Developments.
With heightened attention to individuals, our panelists have spent time this year reflecting on what a traditionally collective company culture means for a distributed team. Companies use culture to attract and retain talent; tech companies especially have a reputation for immersive cultures, from heavy investment in office-centric environments to team-building field trips.
So what does a people-first approach to company culture look like?
Redbrick's companies include Assembly, Shift, Leadpages and Rebase — so Nicole Lee, Redbrick's vice president of people and operations, is experienced at considering the subtleties and differences between groups within the larger company's umbrella.
"Thinking about our culture in terms of micro-cultures," says Lee. "So instead of it just being the Redbrick culture, we're really encouraging the businesses to have their subcultures. It's a little easier to build culture with small groups over Slack and Zoom."
The concept of micro-cultures has a lot of relevance for today's remote workforce. Drinks nights were never everyone's cup of tea, nor should they be. Even within a small team, the idea of micro-cultures has traction. Slack channels might benefit extroverts who miss office banter, but the option to opt out or tune into one-to-one conversations will suit others. Lee stresses that you can't support people if you don't know them: "There is a lot of checking in that goes on around here outside of your direct reports."
A manager's job becomes more attuned to each individual. "Everyone responds to these things differently and has different realities that they're working with," says Ryan Hube, people and culture manager at Abstract Developments. "We provide the flexibility for folks to do what they need to and take care of what they've got going on at home."
Redbrick's Lee predicts that people will return to the office three days a week after this, noting that some people feel healthier and better at home, while others need to come in, missing coworkers, collaboration, learning events and the fun of it all.
"We had people wanting to come back, to volunteer," says Fraser. "They were desperate to get off the couch because they had other needs related to mental health that they needed to have met by being back out in the community and meeting with people."
Prioritizing psychological safety
According to Amy Edmonson, author of The Fearless Organization, psychological safety is a belief that one will not be punished or humiliated for speaking up with ideas, questions, concerns or mistakes.
Creating psychological safety, also called emotional safety, for a team is particularly essential in our new business reality. Team members are already stretched thin by the compounding stressors of the pandemic. That fatigue and trauma isn't going to disappear on its own; there is going to be a process of mental health recovery required in tandem with any physical interventions like vaccinations. As a result, toxic leadership approaches that rely on yelling, bullying and shaming to get results are more likely to lead a fragile workforce to medical leave, rather than professional success.
"When we reviewed our teams," says Morehouse, "the teams that have the biggest amount of emotional safety are the ones that were actually productive." At the same time, Morehouse recognizes that can be difficult to implement company-wide.
"It's easy to say, and it's really hard to do organizationally."
One path to creating emotional safety is consistently communicating that safety throughout the organization, and pushing back when unsafe conversations or activities creep up. This requires agreement about what psychological safety looks like within the organization and what measures can and should be used to nurture and protect it.
Many of these companies are using external, confidential mental health programs to support team members and their families as they cope with challenges. Part of developing their organizations' psychological safety is actively promoting these programs and encouraging team members to reach out when they need help.
"We've certainly seen pretty strong participation in our EAP [Employee Assistance Program]," says Hube.
Morehouse has had a similar response from his team: "I don't know the adoption rate, but the amount of people that we ended up referring to the program increased exponentially."
Rayani agrees: "This exercise of being aware of the value of investing in one's mental well-being will likely last beyond the pandemic."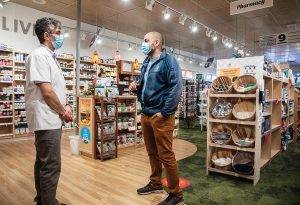 Emotional Intelligence
Emotional intelligence (EQ) is the ability to understand and manage your own emotions and those of people around you. The American psychologist Daniel Goleman identified the five key elements of emotional intelligence as: self-awareness, self-regulation, motivation, empathy and social skills.
These qualities in a person have come to the fore in leadership, even more so through the pandemic, as individual attitudes influence reactions, coping mechanisms and how people perceive the situation.
"When you hire glass-half-full kinds of people, the experience of going through this with them is quite different," says Lee.
Cultivating and identifying emotional intelligence is going to be a big focus moving forward. The panelists discussed how it will factor into hiring; a long hiring process may be key to ensuring that time is taken to really get to know candidates.
"We want great performers and experienced people, but we also want people that are really balanced in their EQ or their empathy," says Morehouse. "That's a real priority as we go into hiring more leadership into the team."
With teams split and experiencing those very different realities, EQ is crucial in creating a mutual understanding, rooted in empathy, within a business. "We had a very high rate of churn in frontline staff during the first wave of COVID," says Rayani. "Now that's stabilized. And so investing in retention has been another activity, noting that there's a lot of desire for employment right now."
At Heart Pharmacy that meant tactical engagement with individuals experiencing a higher level of need. They provided regular check points and feedback collection, leveraging that feedback to make changes and assuring employees that they were being seen and heard.
Normalizing vulnerability
COVID-19 has helped usher in a new era in business where it's okay — and even encouraged — to be authentic about personal struggles without fear of shame or judgment. "I'm seeing a lot more vulnerability in leadership," says Lee. "It spreads throughout the organization that it's okay to be vulnerable and to share your challenges."
Morehouse is open about his own anxiety disorder, "which is a welcome gift of mine," proactively decreasing the stigma and normalizing talking about mental health with and for his team.
Lee agrees wholeheartedly with this approach: "There's nothing more powerful than people you look up to, or that you work with, when they share the things that they're going through — it makes people feel like it's safe to talk about this."
The façade that everything is okay all the time, and that we're able to fully compartmentalize our personal and professional lives, is falling away. More and more, employers are recognizing that teams consist of human beings who have a variety of needs that must be satisfied to empower them to thrive. It takes work, but the benefits are worthwhile.
Rayani witnessed this firsthand: "There's been a higher degree of collaboration, a higher degree of supportiveness, and healthy expressions of anxiety, stress, concern — everyone is feeling the same things, just different contexts. But there's been a really nice increase in engagement as a result of it."
Employing Empathy and Intuition
When looking at his company's resilience and ability to push through an incredibly difficult year for their industry, Morehouse attributes part of that success to empathy: "empathy is the big one, which is always important, but very much more so now."
Being empathetic was key for many of these leaders. Hube focused on being open and connecting with his team by "asking the questions. How are you doing? By the way, I'm not okay, and you're not okay. And that's okay, so how are you doing?" He and his colleagues developed a remote work SOP [Standard Operating Procedure],which included a requirement that cameras be on during video meetings. "It was just away for us to get those visual cues as well," says Hube. This enabled him to stay connected with remote workers and be able to see if there were any physical signs of struggle that wouldn't reveal themselves during a voice-only call.
Morehouse was also looking for clues in his team's behaviour on and off camera: "intuition is really important. Some people are very formed and some people are very closed. You can tell when people are not turning the video on or just glazing into the screen. Just making sure that you're checking in on that is really important."
"I made a way bigger effort to share a really interesting novel I read or an article that I thought the leadership team would enjoy, or that would invoke a discussion that normally we would have had organically at the office," says Lee. She recognized the importance of consciously replacing in-person team connections while the team was working remotely and how that would help maintain the team's relationships with one another.
Ultimately, empathy and intuition require a foundation of caring to be effective. Without genuine concern and compassion for your team and their well-being, it's hard to build trust and connection. The more you're able to create trust and connection, the more reliable your intuition will become and the more likely your team will be to speak up when they're going through a challenge.
Says Rayani, "the toolset to support individuals now, versus what was available even two years ago, is dramatically different. Policymaker awareness of that fact is a huge deal."