Let's be clear: Ross Dunn would never refer to himself as a "guru." But one could argue it's a fitting description, given his authority in search engine optimization (SEO) and web-based marketing, his successes around the world and his willingness to share his expertise and knowledge through his popular podcast, SEO 101.
He does, however, call himself an "over planner" and has saved some talking points on his iPad for our Douglas interview. It's proof he follows one of the key business lessons he shares during our talk: Don't get cocky.
"If you feel confident, you will do well in a scheduled, high-pressure situation," he explains, "but not without preparation. My first standing/speaking presentation to a client was to the board of Time Inc. Interactive in New York. I was so nervous, but I was prepared and I knocked it out of the park. That was a huge confidence booster. From that point on, I've been paranoid and always over plan."
Dunn, owner and CEO of Victoria-based StepForth Web Marketing (and co-owner of First Dentist Web Design & Marketing, a successful niche business that works with dentists around the world), has used that focus and forethought to help an impressive roster of clients over the past 20 years. Working with international companies such as Propertyauction.com and Golfasian, and local companies such as Sante Spa at Bear Mountain, he's established himself as the go-to specialist for web marketing.
He's considered a pioneer in the Wild Wild West of SEO. His successful presentation to Time, which led to him training magazine staff to do SEO inhouse, was back in 2005. While that may be considered the early days of SEO, Dunn had worked in the industry since 1997, or as searchengineland.com refers to it, during its "first signs of life."
"There is a group called the 'first-generation SEOs' and Ross is in that group," says John Carcutt, Dunn's co-host on SEO 101, their weekly podcast on webmasterRadio.fm. "There were about 100 of us in the late 90s who connected via bulletin boards and message boards online. There are not many people that have the level of experience he has. And a lot of the people that have been in this industry for a long time are just really figureheads and do a lot of presentations, speeches and sales. Ross stays in the thick of it. He is in SEO, working with clients on a daily basis."
Both Dunn and Carcutt (VP of strategy at the digital marketing company Reflexive Media in Arizona) acknowledge there is plenty of skepticism and misinformation about SEO.
Their podcast — which is downloaded 30,000 a month and is one of StepForth's leading generators of business — tries to help new practitioners of SEO and those businesses trying to do it themselves to understand the constant changes and how to react to them.
"There are a lot of personalities in our industry, but Ross is one of the most down to earth," Carcutt says. "He really cares about the people who work for him and he cares about the clients. It's not about money to him: it's about making businesses perform better online."
In Douglas's conversation with Dunn, he shared his insights into SEO, how he deals with the skeptics and the lessons he has learned along the way.
How did you get into SEO so early?
The short answer is that I was working for Prince of Whales Whale Watching and they needed a website. I was already at home working on this sort of stuff and I said I could do it. I had an idea for a virtual whale-watching set-up and things like that. They were excited about it and it worked out really well. They are still my clients today.
But when I got into it, I realized that even if the design is there, it's the classic story of 'you build it, they won't come.' You need to be found … SEO was really interesting to me. At the time, it was quite simple, but it was just technical enough that people didn't get into it. I had clients that really understood its worth and it seemed a good fit. But it took me a few years before I decided to go full time. I'm not a really big risk taker. I like to have a business that is stable before I jump into it.
How has SEO evolved in that time?
It was so simple at the beginning. Google had just been "born" in 97, so it was Infoseek, AltaVista and WebCrawler. Infoseek was great because I could go to a website and make changes to it and add a keyword here or there and watch its ranking move up or down instantly. Now, it won't show up in Google's results for maybe three weeks. It's very contemplative about results, as it should be. Back then, it was way too easy to game the search engine. At the most basic level, that's been a huge change. The algorithms that run Google are off the charts.   
What does this mean for you and your clients?
It makes it easy for me. In the beginning, I was exploring, like everybody else was, but I'd say 99.9 per cent of [SEO practioners] at the time did things that would now be considered spam. I never wanted to do anything that could potentially harm my clients, because frankly I need to sleep at night. As a result, the people who were spamming — who were beating out my clients because they were taking advantage of Google — got slammed [by Google's algorithms] and finally my clients got where they deserved to be. Oftentimes, we'd get them close to the top but never that extra bit because someone was there spamming away. We still see it occasionally, but I'm fortunate as many of the people in my industry who have been around long enough can get the ear of Google if we see something blatant.
What is your biggest challenge now?
There's many, but the one that kills me the most is when I get calls from someone who has been referred to me but who has been bitten by a bad SEO [consultant]. It's one of the hardest things and I am a sucker for that. I want to help them. I want to change their mind because we're not all like that. Sometimes they are excellent clients, they are just dying for someone to look after them and treat them well. Sometimes they are difficult because they are constantly suspicious, and how can you get anywhere that way?
In what ways have these bad consultants affected the industry?
There's the misconception that we are snake-oil salesmen. To those that may not understand SEO, there is suspicion around the whole process. I'm very lucky that people listen to my podcast and I love it when they contact me. They already understand that I know what I am talking about, and they also already understand that what we do here is needed. But with others, it requires guidance and education, and we understand that and we're glad to provide it. But it's tough when you're pushing uphill against someone who's had [a bad experience].
Given that, how do you show your integrity? How does any business do that?
I love to get potential clients on the phone. When I get someone on the phone, I've been told that it's infectious. If you're passionate about what you do, you're guaranteed to share that passion. Something I counsel my clients to do is a video on their website, talking about what they offer.
The second part is references, absolutely. I have no hesitation in connecting someone with another client. People can also look online and look at our reputation. I try to build our testimonials and my LinkedIn profile. If someone is still not sold or on a long path to deciding who they want to go with, I send them to the podcast, SEO 101, because there are other great people they can learn from on there, not just me.
How important is SEO actually for a small business?
It does depend on the type of business, but for a local business, it's extremely important. Everyone is pushing to mobile use, so if you have a mobile phone and you're searching for a particular service, you're going to end up doing a search on your phone. The first set of results is going to be paid ads. That's the paid angle, the pay-per-click, which is also something we handle. Then you go off that first page and see organic rankings, the stuff that is not paid for, that you have to earn. Showing up there is absolutely critical. Around 80 per cent of people are now using mobile. It's very high and why Google is moving toward a mobile first index. It's a big, big deal.
How proactive does a business need to be?
If you want to be found locally with people searching on their phones, that's one thing, but people are also doing searches for products and looking for reviews. All that stuff is online and you have to ensure that those third-party places like Google are top-notch. If you've got reviews, you've got to manage them. If there are negative reviews, you have to handle it properly — with kindness and professionalism. It's the same thing for positive reviews. So many people don't even say "Thank you."
Why do you work with small businesses?
Working with Time was amazing and I thought enterprise was where it was going to be and where I was going to go. I loved the feeling of being recognized and an expert … but I like that in the small and medium-sized businesses, I can make an impact on their bottom line. I can see things change. They listen — or at least the ones I work with listen. You only want to work with people who understand that they need this. You want to build a relationship over the long term.
---
5 Business Lessons From Ross Dunn
1. Gut + mind + heart all play a role in running my business.
If I ever made a mistake, it's because I forgot to listen to one of these. Or I let someone else influence my decisions. Advisers are great but they should only advise, not direct.
2. Hire for "not-so-common" sense and attitude first
Common sense is just not common. Following this has paid huge dividends for me. A potential employee may not have all the answers and they may not be perfectly trained but if they have common sense and that attitude, you can do wonders.
3. Always sleep on emails that have impassioned you
This is an old one but it bears repeating: I have to do this maybe once a week. You can get challenging questions and challenging clients. It happens.
4. Don't burn bridges, even if you feel justified
You may find the other person surprises you some day by crossing over with an open hand. That has happened more times than I can believe. They can become supporters and it's shocked me.
5. Learn your own faults and limitations
That has taken me 20 years. In business, I have learned a lot about the fact that I can't work, work, work, as much as I want to. It's the downside of loving the job.
---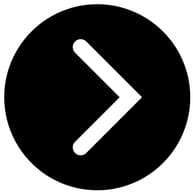 This article is from the February/March 2018 issue