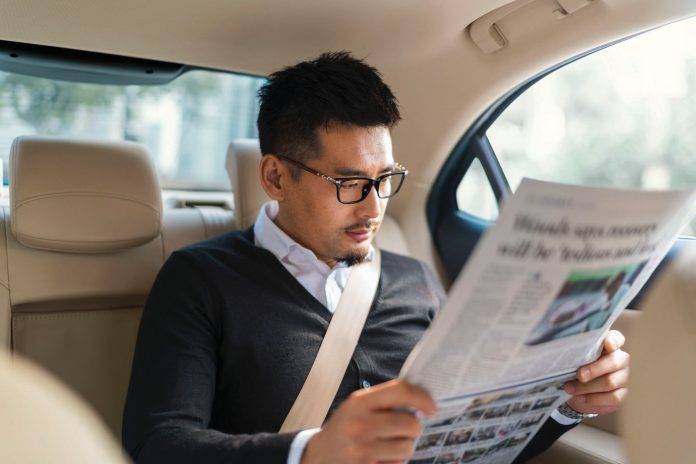 It's a polarizing subject, but Victoria residents could be ordering cars on their phones by December.
Ride-hailing services such as Uber and Lyft will be allowed in B.C. by the holidays if the Liberals are re-elected, Minister of Transportation and Infrastructure Todd Stone and TransLink Minister Peter Fassbender announced in early March.
"We need to address the public's desire for more choice, but also accessibility, convenience and competition," Stone said.
Included in the announcement were measures to ensure a "level playing field" for the existing taxi industry, including government plans to invest up to $1 million to help develop an app to allow the public to hail and pay for a taxi with a smartphone the same way that they would for a ride-sharing service.
Taxi Talk
Not everyone is looking at the provincial government's proposal as something that will bring holiday cheer.
Mohan Singh Kang, president of the B.C. Taxi Association, believes the new regulations  — which will require both taxi and ride-share drivers be at least 19 years of age and have an unrestricted driver's licence, thereby phasing out the more restrictive Class 4 licences for taxi drivers — raise public safety concerns.
"If you lower these standards from Class 4 to Class 5, we believe this will lower the safety," Kang says. "We fail to see why we should be lowering the standards … It's not an even playing field; it's accommodating by bringing these standards down."
Tech Town
The City of Victoria has supported the idea of allowing ride sharing in the past, as long as steps were taken to modernize the taxi industry and "level the playing field."
Mayor Lisa Helps believes the planned measures do address these concerns and welcomes ride sharing.
"Our number-one industry is technology and when we have our Capital Mission, hosting people from around North America, looking for them to invest in our local businesses, one of the first questions they say is, 'Do you have Uber?' or, 'Yeah, I'll come when you have Uber," Helps says. "For a $4 billion industry, that's a really important consideration."
ALL IN AN APP   "Ride sourcing" uses a peer-to-peer business model and connects riders with drivers via a smart-phone app. The passenger uses the app — provided by a third-party facilitator, such as Uber or Lyft — to find a ride. The driver typically uses a personal vehicle to transport the passenger, and payment is made through the app. Riders and drivers can rate one another as a form of quality control.
WEST COAST DELAY   Ride-hailing or ride-sharing services have been operating in major markets around the globe since 2010. Uber launched in Toronto in 2012 and now operates from Montreal to Calgary, but stricter regulations have kept the company out of B.C. Uber first held driver information sessions in Vancouver and Victoria in April of 2016. Lyft spokesperson Chelsea Harrison says, "We see tremendous potential for B.C. but don't have any launch plans to share at the moment."
LOCAL LAUNCH   Victoria-based ASAP Technologies recently launched their ride-sharing app, ASAP.
"We want to push Canadian jobs and Canadian positions inside the tech economy, and I think that will resonate with people inside B.C. — I think local business goes a lot further," says co-founder Taylor Fraser. "We also take a green approach and take care of our drivers, and the byproduct is going to be happier riders."