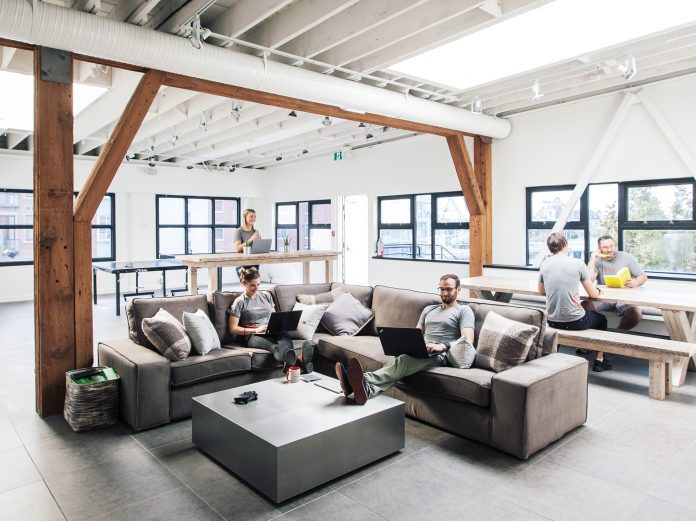 Redbrick (formerly Red Brick Media) is on the move, departing its original digs in Market Square for a larger, more cohesive space at 1630 Store Street. The move into a custom-designed space follows the company's recent rebrand and successful global launch of DeskMetrics, its flagship desktop analytics product.
After launching with five employees in 2011, the software product development company now employs 37 and recently ranked fifth on Profit 500's list of Canada's fastest growing companies. "We're taking the entire top floor of the building where Modern Living used to be," says Marketing Manager Nadia Tatlow. "We have renovated it from the ground up, totally custom designing it for our team's needs."
The new 5000-square-foot office features an open floor plan, "work bars" where people can work from their laptops for a different vantage point, breakout rooms for concentrated work and a great room (with Ping-Pong table, natch) overlooking the harbour.
Company founder Tobyn Sowden will now be completely accessible right in the centre of the room. "The new layout will be much more fluid and will improve communication," says Tatlow. "It'll be much easier to just tap someone on the shoulder now, instead of talking online."