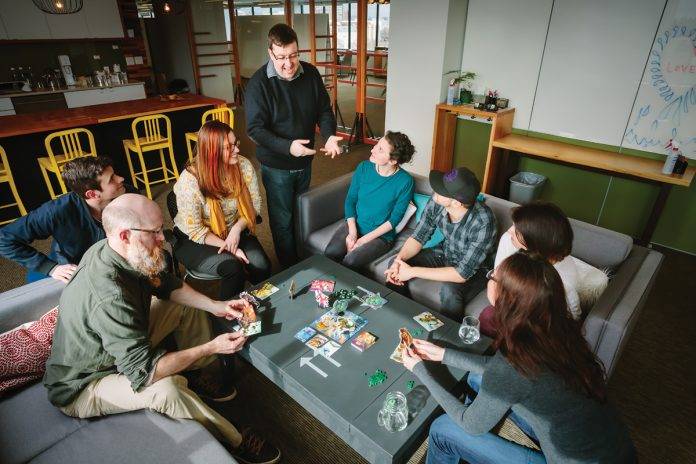 While retreat themes may conjure up thoughts of corny summer camps, thematic corporate getaways can be useful in reaching specific goals. If your retreat is result-oriented (and not just for leisure), a theme can keep those in attendance focused and encourage them to break out of old ways of thinking. If your getaway is more about fun, a theme can help break the ice and remind adults they're there to play.
Knowing your audience is critical when choosing a retreat theme, which shouldn't be so out-there that those involved lose focus or can't participate ("This weekend, we are all about mimes!"). Ideas can be general and pulled from popular culture, like TV shows (think Survivor), as long as they demonstrate an ethos your company is hoping to convey. Themes are also an excellent way to prepare employees for what kind of retreat lies ahead — more light-hearted themes will indicate this time is meant for play and relaxation (Gilligan's Island!). Choosing a more serious variation will set a tone that reminds the company they have a objective.
Bonding and brainstorming occur when participants share intention so your theme should encourage just that. The introduction of simple themes, like explore the possibilities or getting it done, can inspire a collaborative tone that shows the team what's expected of them when it's time to focus.
Retreats are opportunities to improve company culture, strengthen communication channels and boost ideas —  so do ask employees to weigh in when choosing a theme so they feel included. If you're still having trouble deciding on a theme, break down the categories that you'd like to consider, like education, play, or sport. The simpler, the better.
This article is from the October/November 2018 issue of Douglas