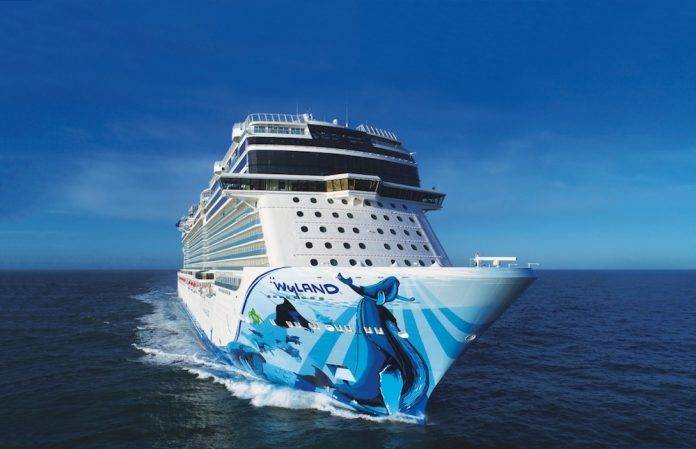 Today marks the inaugural voyage of the Norwegian Bliss, which is the largest cruise ship to ever dock at the Ogden Point Cruise Terminal.
The vessel is new to the Norwegian Cruise Lines fleet and the largest vessel built for the Alaskan Route. Starting today, and continuing each Friday to October, the vessel will dock at the Ogden Point Cruise Terminal. And as one of the 15 largest cruise ships currently in the world, this vessel will impact the region's tourism.
The vessel's first trip is corporate: more than 1,000 travel agents are aboard, meaning Victoria will be showcased and promoted in a big way. While 600,000 tourists are expected to visit Victoria during this season's cruise ship season, the draw of the region for tourists is no longer just the summer months; year-round tourism here is becoming more common.
The vessel's inaugural docking here in Victoria occurs just as Tourism Week in Canada wraps up.
---
By the Numbers
5
Number of months the Norwegian Bliss will be at the Ogden Point Cruise Terminal. It's scheduled to call every Friday, between June and October.
---
4,250
Number of passengers the Norwegian Bliss can hold.
---
1,500
Approximate number of crew onboard the vessel per call.
---
169,028
The gross tonnage of the Norwegian Bliss.
---
994
Length of the Norwegian Bliss in feet.
---
20
Number of decks on the vessel.
---
2,043
Total number of guest staterooms onboard the Norwegian Bliss.
---
1
Ogden Point Cruise Terminal is the busiest port of call in Canada.
---
$130 million
The estimated amount the cruise industry brings into the regional economy.
---
$17 billion
The amount of revenue that BC's tourism sector generated in 2016.