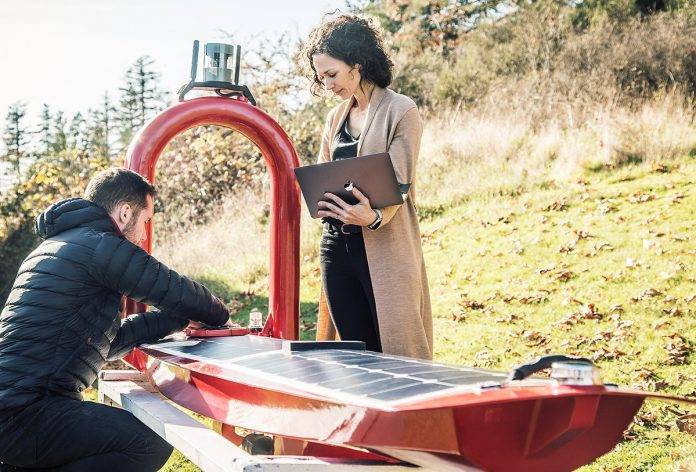 CHALLENGE
The amount we know about the ocean is relatively limited, and it is highly impacted by climate change. Researching the ocean often requires large boats and crews, which can have a negative impact on the environment.
SOLUTION 
Open Ocean Robotics has created autonomous boats that emit zero greenhouse gases and do not need anyone on board to collect and transmit data. The two boats they have created so far, Solar Xplorer and Force12 Xplorer, can be programmed to sail along a set path and collect information, or can be steered from a control room. The boats are equipped to instantly send data to the operator to be examined.
Julie Angus, cofounder and CEO of the Victoria-based company, says, "The oceans are so poorly understood, whether it's the impact of climate change, overfishing, pollution, plastics — and it's challenging going out there in traditional boats."
Angus says one of the benefits of these boats is that they can be sent out in conditions not safe for crewed ships.
"These boats are really heavily ruggedized, so they're made to go through the worst storms, even hurricanes," Angus says. "It gives us the ability to study the ocean in states that we otherwise couldn't explore." 
The boats operate on solar and wind energies and can be used to detect and clean up oil spills, safeguard the Arctic and find more fuel efficient routes for ships to take.
The boats are not currently commercially available, but Angus says the company will be conducting pilots and hopes to have them be commercially available by next year.