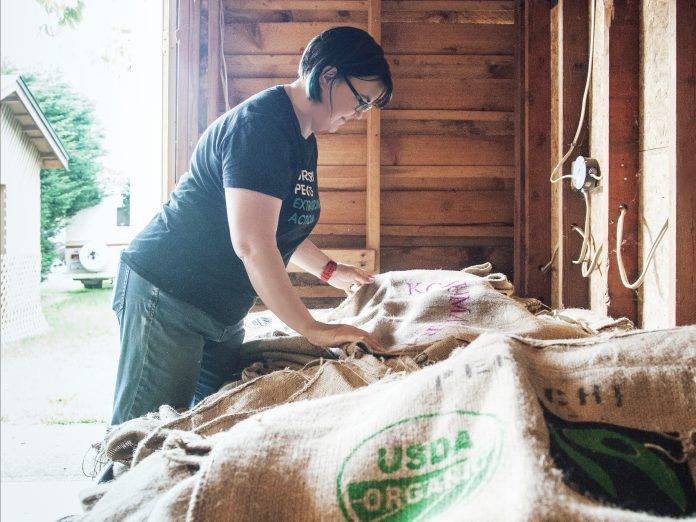 "Kitchen-table startup" might be trendy business jargon for a tech company incubated in someone's home, but it's also perfectly apt in describing Cowichan Valley entrepreneur Jackie Kitzler's eco-company Island Java Bag.
"When I first started, I just had a cutting table in my kitchen," Kitzler says. "My husband and I bought our first house in June, and now I have a full workshop — it's extremely chaotic, but it's a work in progress."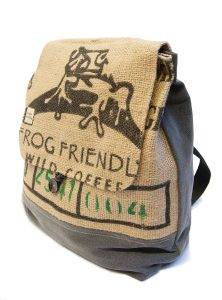 Kitzler started her home-based business making totes and purses from burlap coffee-bean bags. As the mother of a son with special needs, she was looking for something that could be more adaptable to her schedule.
"Traditional jobs don't always have the flexibility you need," she says. "In the summertime, when I'm really busy with markets, I can still work 10 to 12 hours a day easily. But I'll spend the mornings with my family and then spend the afternoon and evenings working."
Kitzler works closely with Synergy Enterprises, which helps her source coffee bags and other reclaimed materials for her designs. Oughtred Coffee is a major supplier.
"I just received a palette of bags from them, and what I can't use will go to a permaculture farm," she says. "[The farm gets] all my scraps, so my business is landfill free."
Synergy has also connected Kitzler with local breweries, such as Hoyne and Spinnakers, and she transforms their used grain bags into growler carriers.
"I've taken the tagline 'Waste as a resource,'" Kitzler says. "People come to me with their stuff and say, 'What can you do?'"
Oh, the possibilities.