Who We're Talking About
Nicole Sorochan, principal and creative director of One Net, a Victoria-based creative marketing agency working with tech and entertainment companies in Silicon Valley and beyond on ultra-creative videos, websites, ad campaigns and more. Sorochan says transmedia storytelling is about telling a single story across multiple platforms to provide a richer end-user experience.
Why We're Talking About Her
Sorochan has turned up the volume with her most recent big project, Amplify Her, a transmedia creation that kicked off its North America-wide Purple Carpet Tour at Victoria's Vic Theatre on October 20. On the surface, Amplify Her is a feature-length documentary about female DJs carving their way in a male-dominated electronic dance music scene. On a deeper level, it's about empowering equality, welcoming femininity and encouraging creative collaboration. Five years in the making, Amplify Her started as an indie project with filmmaker Ian MacKenzie. After One Net was brought in to create the digital experience, it became clear that the women DJs and their stories would be powerful in both a graphic novel and animated comic series. The result? A compelling transmedia project created using the imaginations of 14 female writers, illustrators and animators and seven female DJs.
What's the Business Lesson?
That business operates in a fluid world, not a "this or that" world. One Net deepens its creative approach and impact by combining corporate work with socially relevant projects such as Amplify Her.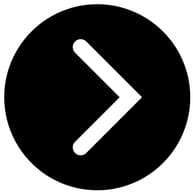 This article is from the December 2017/January 2018 issue