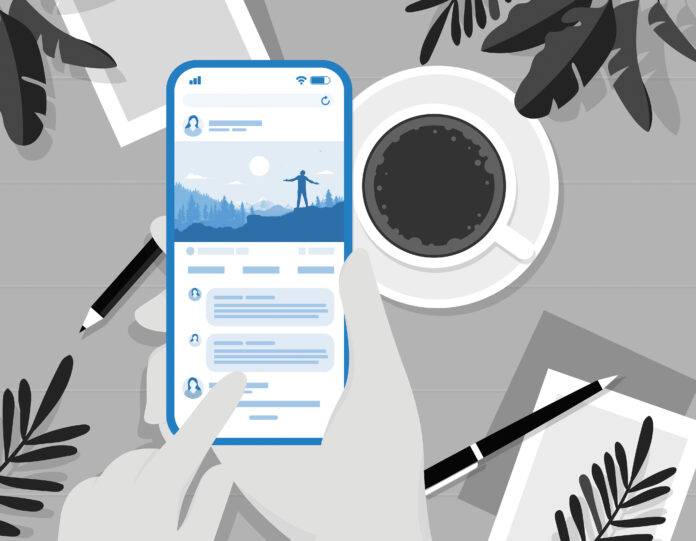 Whether you're a marketing executive at a major company, a small business owner or a college student looking for their first job, LinkedIn is for anybody who's interested in taking their professional life more seriously, by looking for new opportunities to grow their careers and to connect with other professionals.
It's been 20 years since LinkedIn was launched in California's Silicon Valley by co-founder Reid Hoffman. Today, it has more than 875 million members in over 200 countries. As remote work becomes a way of life, LinkedIn's power to reach employers and employees anywhere is worth harnessing.
Where to start? Most of us in business have a LinkedIn profile. Some have hundreds of connections, perhaps adding contacts as they do new clothing. For others, it's obvious they were told to create a profile and, other than a few connections, their page is nominal. Then there are those who use the application for a portion of its wide-reaching potential. But why not get truly linked in?
Because LinkedIn is targeted to business professionals and isn't a social-type network, its value for job hunters and headhunters can't be underestimated. LinkedIn's mission is basic: connect the world's professionals to make them more successful. 
To do that, LinkedIn offers various tools to cultivate connections. They're grouped in four categories: Hire, Market, Sell and Learn, where platforms like Recruiter, Jobs, Talent Insights and B2B marketing are also available. Spending a bit of time exploring LinkedIn will reveal just how deep a user can dive.
LinkedIn for Marketing and Recruitment
Jelly Marketing in Fort Langley is a shining example. Jelly is a self-described team of high-energy go-getters, storytellers and experts in all things digital. Founding partner Darian Kovacs has been using LinkedIn for roughly a decade and considers it his channel of choice.
"I've made many connections that have helped me in my business," says Kovacs. Other social channels offer different, not competing, experiences, he says. When Kovacs is weary, he logs onto non-demanding Instagram; TikTok is for entertainment; Facebook is a way to connect with family and friends. But LinkedIn is where he gets a new perspective on business life. It's where he can be challenged, where he learns, where he finds the staff he needs and the experts he respects.ts.
Celebrating 10 years in business in May, Kovacs says that during the last three years Jelly Marketing has evolved in its hiring practices. "We are more apt to check someone's LinkedIn than a resumé," he says. The all-important LinkedIn profile can be created with assistance from LinkedIn itself, which can supply tips and walk one through the process, Kovacs says. And a well-executed profile page can surpass a resumé. Education, job history, special skills and knowledge can all be highlighted.
The profile should be complete, which means a background image, quality headshot, compelling headline, summary, detailed experience and education, skills and other relevant categories are covered. But while it's similar to a resumé, don't simply cut and paste your resumé on to a LinkedIn profile. Add that personal touch that will make it stand out and attract visitors. Show some personality. Bland and traditional won't get attention.
Kovacs is also a fan of video content, which he posts often. "It's great if you don't like writing," he says. As well, LinkedIn, which was purchased by Microsoft in 2016 for $26.2 billion, puts a lot of value on vibrant video content.
An Educational Ecosystem
Related to LinkedIn's video content is LinkedIn Learning, which made a big leap in 2015 when LinkedIn bought Lynda.com, a provider of quality learning videos for professionals. "LinkedIn Learning is one of its best features. There's loads of courses," Kovacs says. In fact, LinkedIn Learning is one of the largest online content providers, currently offering more than 18,000 courses, in 20-plus languages. Simulations, evaluations and hands-on training are available. "It's an educational ecosystem."
And in a symbiotic environment, when one takes a LinkedIn Learning course, they can add it to their LinkedIn profile. Kovacs says such micro-credentials are becoming increasingly valued by employers. In fact, a list of verified courses is becoming just as important as a university degree, he says. "Courses are the Lego bricks in learning," Kovacs says.
But how does one ensure that what's on a LinkedIn profile is accurate and not falsified? Kovacs says LinkedIn actively counters fraud. LinkedIn Learning courses can only be listed after evaluation by the LinkedIn system. As for claims regarding educational institutions, a LinkedIn user can check their connections to see if they know someone at the institutions in question and obtain verification via their contacts. 
Build Connections, Not Just Traffic
Once the profile is shining, build a targeted network. Some users only connect with people they know, but that defeats LinkedIn's purpose. A user needs to connect with those they do not know so they can make fresh connections that lead to clients or employees, mentors or employers.
To connect with a desired contact, Kovacs advises looking at existing connections to see if they are connected to the target. If so, get them to assist with an introduction. Each time you see the "2nd" beside a name, that means you share one or more connections with that person. 
Prospective connections include former colleagues, classmates, industry peers and, importantly, decision makers and influencers at desired workplaces. Having those connections can also mean a heads-up when it comes to job postings. And conversations with connections, however brief, should be ongoing. 
Yet one surprising aspect of LinkedIn, according to the Pew Research Center, is that average users spend only 17 minutes on LinkedIn per month. To really make LinkedIn work, one recommendation is to use it at least four days a week for about 20 minutes each day. Many of us spend much more time on Instagram, Facebook or TikTok each day. Kovacs recommends creating at least one post per week. "Get into a habit. Put ideas out there, something you've learned, a business thought. Make LinkedIn a healthy habit."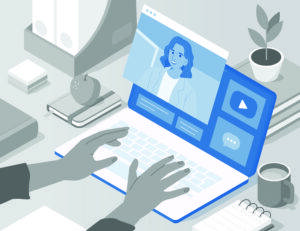 Activity can include posting an article that adds value to your network, an update that offers advice or asks a question that generates a valuable response, a photo with a clever caption or a shout-out to connections. But don't share Facebook-type content. This is a professional site. Published content should amplify your expertise, not diminish it. If you search your name online and have a LinkedIn profile, it's often one of the top five results. So, a polished profile and postings are a must. Goofy or insulting posts can be harmful to your prospects. Be graciously bold, but not rudely provocative.
To find employees, Kovacs says Jelly posts jobs on LinkedIn and Indeed. He praises LinkedIn's jobs section, which uses screening tools to filter and prioritize qualified candidates and reach a vast array of people.
If you are contacted by people or companies you don't know, in faraway places, don't be surprised. That's normal. Use good manners with those who are professional, but spammers who send automated messages should be deleted or even reported to LinkedIn. There is an irritating aspect to LinkedIn where someone will want to connect and once you do, they will direct message you with sales' pitches even before a relationship has been nurtured. As well, don't use the automated messaging tools. They reduce a user to a clone, mouthing the same trite phrases as others relying on automation.
When business professor Brock Smith thinks about LinkedIn, he says that the platform can be very helpful. "These tools are an opportunity to develop a portfolio that better presents an employee. You can find matches between employee and employer quicker," says Smith, a marketing/entrepreneurship professor at the University of Victoria.
Unlike several years ago, when perhaps 50 interviews were conducted for a job, the use of LinkedIn can narrow the choices to 10 or fewer, he says. But because the best jobs out there remain highly competitive, a job seeker needs to be memorable and one way to achieve this is via personal branding. 
A LinkedIn profile should answer certain questions. What does the employer want? What makes you interesting? What can you do for others? How do you work with others? Who is in your network/connections? What are your core beliefs? "You have to stand out from the rest of the crowd and have clarity of what you stand for," Smith recommends.
But remember, LinkedIn is a business. In 2022, its annual revenue exceeded US$13.8 billion, which was a 34 per cent jump from 2021. To get the most out of LinkedIn, consider accessing the user pay model, via LinkedIn's different tiers. Canadian users pay around $40 per month for Careers, about $48 per month for Business, $65 per month for Sales Navigator and $100 per month for Recruiter Lite.
If you don't pay, LinkedIn support is meagre, which is why there are dozens of LinkedIn "specialists" or contractors out there who will help you fill in your gaps.
LinkedIn's main customers are in the sales, marketing, human resources and recruiting domains. If you're not in those fields, you are in effect the product that LinkedIn is selling to those customers. Which is why platform changes serve those customers. When LinkedIn says it's "improving the user experience," it's trying to make users more active, which in turn is good for ad sales.
At Jelly Marketing, LinkedIn is a valued and evolving tool, for hiring, for education, for building connections. "It continues to surprise us," says Kovacs.