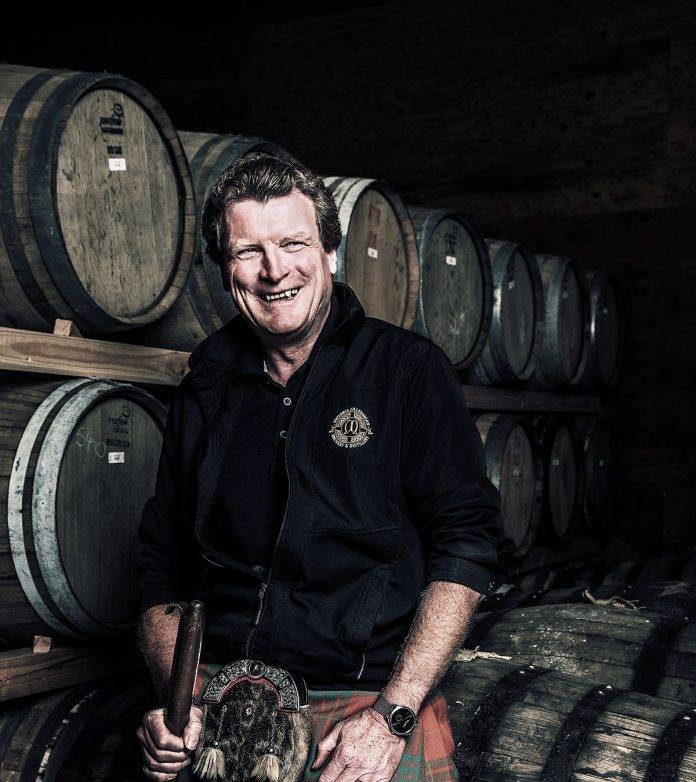 Macaloney's Caledonian Distillery's peated single malt whisky new‐make has been named World's Best Whisky New Make at the
2020 World Whiskies Awards
(WWA).   
"For us, it couldn't be more timely as we had to temporarily lay off our tourism and bar staff due to the ban — this award is really helping by generating interest in our whisky sales which are available online," says Dr. Graeme Macaloney, Macaloney's Caledonian Distillery's president and whisky maker.
"The award represents a huge breakthrough for the Canadian craft industry as a whole," he adds, "because we're the first of the new wave of craft distillers to win World's Best. We also believe it will build towards more tourism for the region as international whisky enthusiasts come to visit our and other great local distilleries."
The Scottish influenced distillery and brewery uses traditional distillation techniques, copper pot stills, and BC‐grown barley to make its single malts. It claimed several WWAs including: World's Best New‐Make, a gold medal for its Peated Single Malt Whisky New‐Make; Canadian Best Single Cask Single Malt Whisky; a gold medal for its STR Red Wine Barrique Single Cask Single Malt Whisky; and a bronze medal for its Glenloy Classic Single Malt Whisky.
The Best in World New‐Make has since been matured into Macaloney's Peated Mac na Braiche, the first ever peated single malt whisky in Canada to be peat‐smoked at the distillery using Canadian barley and local peat in a combined soaker‐smoker. 
"[Its] nose is reminiscent of barbecue, smoky and meaty with vegetal notes," read the judging notes from the WWA. "[The] palate has a beautiful fruity note with green pepper. Sweet spirit on the palate well done. Palate stands out with a beautiful fruity note. "
The Peated Mac na Braiche is available at local liquor stores, the distillery Visitor Centre and online via the distillery's website. The distiller has made service adjustments to address circumstances around the Covid-19 outbreak. 
"We're doing free delivery Monday through Friday within Greater Victoria for orders over $50," Macaloney says. "Our Brewery-Distillery Visitor Centre is also open seven days a week for take-away purchases of our Twa Dogs craft beers and Caledonian whiskies."
For information about the World Whisky Awards, click here.