Growing up in the Comox Valley, Hans Peter Meyer noticed a trend. While many locals recognized the Valley as a desirable place to live, they had trouble finding jobs and soon moved elsewhere to grow their careers. Simply, the region kept losing talent to bigger hubs like Vancouver.
Meyer wanted to change that. Inspired by the Vancouver tech startup scene, in 2015 he founded LIFT, a company dedicated to supporting local businesses and economic development from Nanaimo to the Comox Valley.
LIFT creates a networked community for its members, hosting entrepreneur events, facilitating business-development workshops, using social media to tell stories about local entrepreneurs and implementing a collaborative approach to marketing the local economy and businesses.
Just under three years old, LIFT has more than 125 members and has already seen big successes. LIFT member James Flawith of Lil Worker Safety Gear has been nominated for a Small Business BC Award and will be pitching his high-visibility children's clothing on CBC's Dragons' Den on October 12.
Looking forward, Meyer hopes LIFT grows to the point that it exports the concept to other regions.
"When we share information and ideas, we create more opportunities for everyone," he says. "We'll grow stronger as an entrepreneurial region."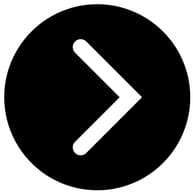 This article is from the October/November 2017 issue.