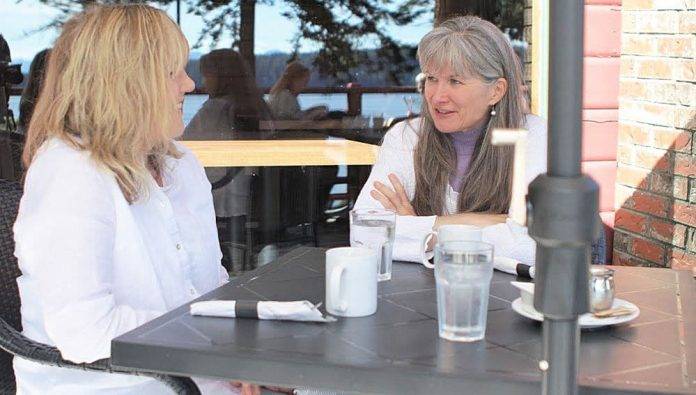 The Campbell River & District Chamber of Commerce and the Comox Valley Chamber of Commerce have partnered on a new support local initiative called Explore Next Door.
Each Chamber is exhorting their members and community residents to explore their neighbouring towns and support each other's businesses.
The program has only just launched but it's already getting a great response from both communities, says Comox Chamber CEO Dianne Hawkins. To promote it, she and Campbell River Chamber of Commerce Executive Director Mary Ruth Snyder spent a day in each other's towns, experiencing them as tourists would.
Both day trips were filmed by Unveil Studios, a Comox Valley Chamber member.
"My day in Campbell River was wonderful! Like the Comox Valley, Campbell River has great restaurants, outdoor recreation, and shopping," says Hawkins.
Snyder says her experience brought home how lucky Islanders are to live in a natural paradise during a pandemic. "Even though we cannot travel to far away exotic locales this summer, we can certainly explore our own gorgeous surroundings and discover all the things to see and do right next door," she said in a recent media release on the campaign.
Explore Next Door invites locals to plan a day trip with their bubble and post their explorations on their social media with the following hashtags: #ExploreNextDoor, #MeetYourNeighbours, #MeetOurNeighbours and #ExploreBC.
View the full length version of the Explore Next Door video here: https://youtu.be/VDiCsUc9YSg
Continue Reading:
Business owners share their plans to bounce back in Road to Recovery