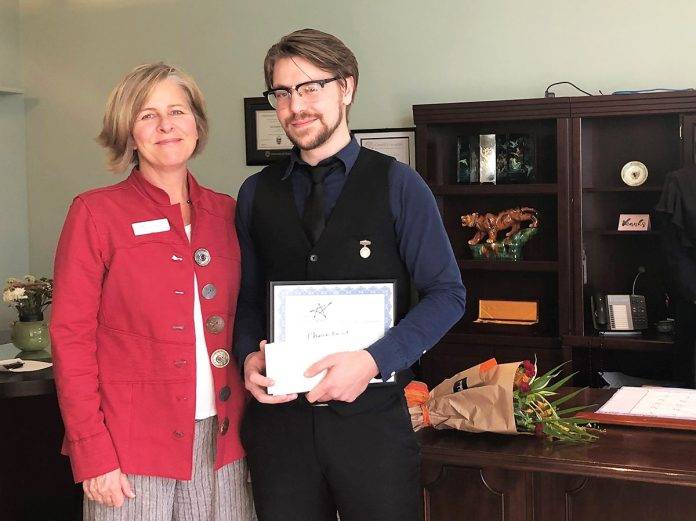 Chris Jordan works for the Huntingdon Manor Inn and is the most recent winner of the Victoria Hospitality Award (VHA) which is awarded monthly to an employee in Victoria who goes above and beyond expectations to meet the needs of a customer.
Chris was nominated by Vicky Leblanc who was visiting from Jacksonville, Florida, USA.
"Chris is amazing. I left a purchase on the CVS bus and before we had even checked in I told Chris about it. He immediately got on the phone and called them and even though he was "off duty" he drove down to the drop off area and spoke personally to them to alert them. When they found the bag, Chris again drove to pick it up and hand delivered it directly to me. Probably now an 'hour off the clock'. Chris was cheerful and kind. We have loved our stay but because of Chris's thoughtful kindness I will not forget it. I very much hope he wins!!"
Committee members meet once per month to review ballots and select that month's winner. The winners receive a signed Victoria Hospitality Award Program certificate, a letter of commendation, a City of Victoria pin engraved with the winner's name, and numerous other gifts from Committee members representing various sectors of our community. There is a special event hosted annually to celebrate the nominees and monthly winners.
The nomination ballots can be found online at Tourism Victoria and on the Victoria Hospitality Awards website.