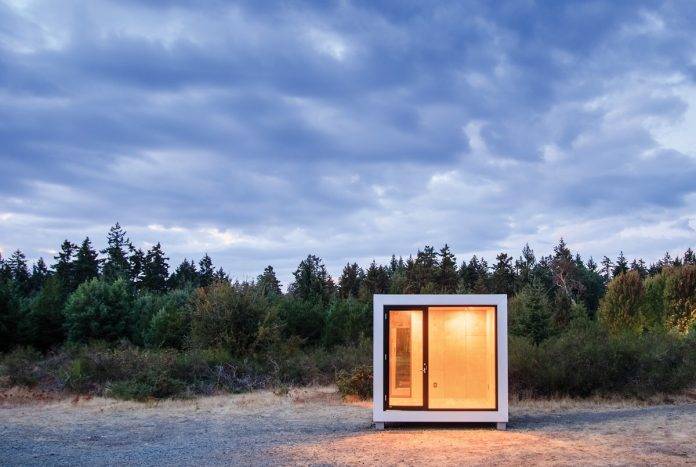 In the era of the home office and the epoch of the hobbyist, the need for extra space in our homes has never been greater. To that end, Parksville-based Aux Box — a modular building company — has created  a 106 sq. ft. prefabricated living space that can be built in a week and installed in less than a day. The Aux Box is constructed to exceed code, and doesn't require a building permit, fitting easily into most yards, bylaws permitting.
"This allows you to get that extra room," says co-founder Landon Sheck, "to free up a bedroom in your house and move your office outside so you have an extra space away from the noise of the home."
Home offices make up the bulk of inquiries for Aux Box, but Sheck and business partner Morgan Seeber have heard from everyone from yoga practitioners to sewing enthusiasts.
With a sleek glass front wall to provide light and breathability, and a fully wired, insulated interior, basic Aux Box models
start at $24,800.
This article is from the October/November 2018 issue of Douglas