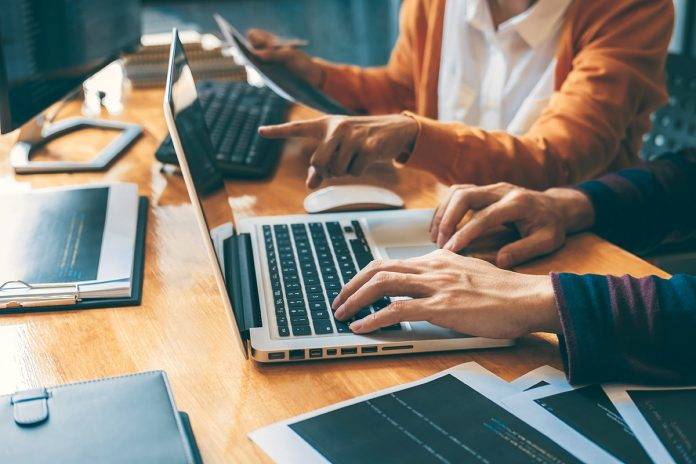 Moving up the professional ladder can be a grind, but the financial and professional gains can make it worth the effort, and one of the best ways to do this is to advance your education while working.
Whether you are looking to move up with your current employer, transfer to a new company or eventually change careers, there are compelling studies that show the value of upgrading your education. A 2017 survey from Career Builder found that 32 per cent of employers are increasing educational requirements for new hires, and 27 per cent are recruiting people with master's degrees for jobs that once required only bachelor degrees.
Where to Begin
When considering a skills upgrade, start by really zeroing in on your specific goals. Do you want to move into a management position and increase your leadership skills? Maybe your technology skills need a boost to keep up with job or market demands, or perhaps you have your eye on another company that's more in line with your goals. If salary is a big motivator for you, find out what skills you'll need to achieve that higher pay before choosing an education program.
Many employers recognize the advantages of having employees who are keen to stay at the forefront of their field and many will pay — fully or in part — for educational programs that relate back to the individual's current and future role at the company.
If your employer can't or won't pay for your education, Canada's Lifelong Learning Plan (LLP) allows you to withdraw up to $10,000 in a calendar year from your registered retirement savings plans (RRSPs) to finance full-time training or education for you or your spouse or common-law partner.
Be Organized
It's important to have reasonable expectations of what you can achieve education-wise while you are still working in your job. Consider that you may need to take evening or weekend classes, or combine online work with travel to periodic in-class seminars. Fortunately, many employers will now consider flex-time if they see that their organizations will benefit from a boost in employee education.
Various programs on Vancouver Island offer continuing education classes designed to aid working adults in studying anything from courses designed to improve Excel spreadsheet skills or the pursuit of a master's of business administration. Online programs are also increasingly available through many colleges and universities.
Where To Go
On Vancouver Island, Camosun College, the University of Victoria, Royal Roads University, Vancouver Island University and the Academy of Learning offer extensive continuing education courses and programs tailored to the full-time working adult.
Camosun's digital marketing and social-media program, for instance, shows students how to craft, implement and evaluate a digital communications strategy that works for their particular goals and creates opportunities for engagement. Basic website design can be learned through their WordPress classes, and various spreadsheet strategies can be learned through their essential formulas Excel class.
Beyond Benefits
Showing your employer that you value their company and are committed to advancing is one obvious plus of boosting your education. But on a personal side, studies have shown that people who pursue continuing education experience higher levels of personal satisfaction and confidence than employees with the same titles who don't.
Though the idea of going back to school might seem overwhelming in the beginning, the overall individual and professional benefits make a good argument for pursuing it.
This article is from the February/March 2019 issue of Douglas.