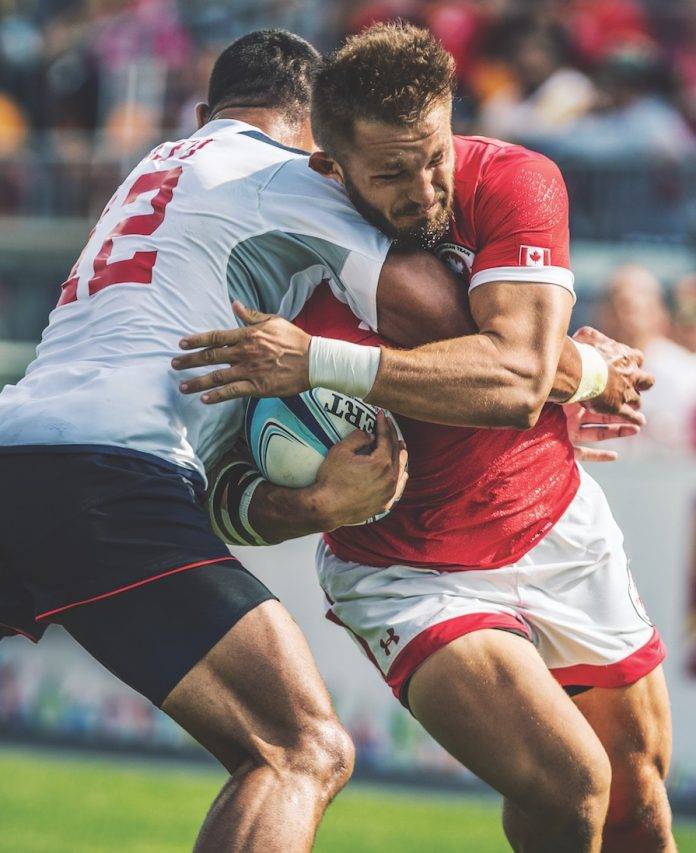 A new sport-tourism organization has been formed with the goal of strengthening the region's competitive edge and growing this economic sector. The Greater Victoria Sport Tourism Commission, designed to build on the achievements of SportHost Victoria, will operate as an independent entity within the legal structure of Tourism Victoria, the region's largest destination marketing enterprise.
"This model makes good sense and is a natural evolution building on the achievements of SportHost," says Paul Nursey, CEO of Tourism Victoria.
Nursey says the commission will have its own membership, authorities and brand distinction. Tourism Victoria will provide key support in areas like strategy, destination marketing, member recruitment, research and administration.
"These synergies allow for a smart, nimble, efficient and collaborative entity that will have greater reach and impact in the market," Nursey adds.
"Under Tourism Victoria's leadership over the past several years, recognition and awareness of our region as a 'must see' destination experience has exploded …" says Robert Bettauer, CEO of the Pacific Institute for Sport Excellence (PISE).
"We want to leverage that powerful awareness and promote our region as a global destination for hosting quality sporting events. Those of us involved in sport development and sport tourism are very excited by the potential within this new model."
The new commission will operate out of Saanich Commonwealth Place, the current home of SportHost Victoria, which grew out of the success of the 1994 Commonwealth Games. Long-time SportHost executive director Hugh MacDonald retired from the organization in March. A search is underway for an executive director for the new organization.
---
High-Performance Training Centre for Rugby Canada Launched in Langford

The Al Charron Rugby Canada National Training Centre in Langford was officially opened by Stewart Young, Mayor of the City of Langford and Allen Vansen, Rugby Canada CEO, at a ceremony on February 28.
The centre is named for Canadian rugby trailblazer Al Charron, who was inducted into the World Rugby Hall of Fame in 2017. The 1,900-square-metre, two-storey centre represents the single largest investment ever made by Rugby Canada in its effort to grow the sport in Canada and is now in use by Rugby Canada's national teams as they prepare for upcoming international competition.
The high-performance centre features a-state-of-the-art gym with elite strength and conditioning equipment, onsite treatment rooms, hydrotherapy pools, meeting rooms for video analysis, a dining lounge and three double-occupancy studio units.
Located next to the Westhills Stadium, the centre also features the Rugby Canada Hall of Fame and Museum.
"Langford will enter into and promote partnerships with organizations such as Rugby Canada, Cycling Canada and Golf Canada as a means of increasingly diversifying our economy through sport tourism," says Langford Mayor Stewart Young. These partnerships, he adds, will help attact world class sporting events such as the HSBC Sevens World Series and America's Cup Rugby Challenge.
---
Will Westhills Stadium become Langford's field of dreams?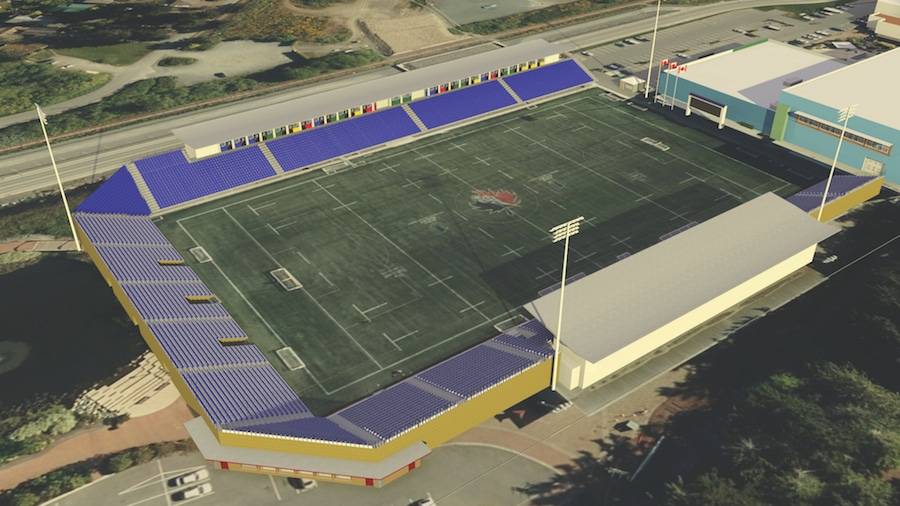 Westhills Stadium is getting ready for a $5 million expansion from 1,718 seats to 8,000. The expansion would position Greater Victoria to host everything from international soccer and rugby games to exhibition games for the B.C. Lions.
Currently, the region's largest outdoor stadium is Centennial Stadium at the University of Victoria, which seats 5,000.
Langford Mayor Stewart Young says expanding the stadium is critical for attracting and retaining world-class sporting events. "Langford is working hard," he says, "to have the initial phase of the stadium expansion complete for spring 2019."
This article is from the April/May 2018 issue of Douglas.