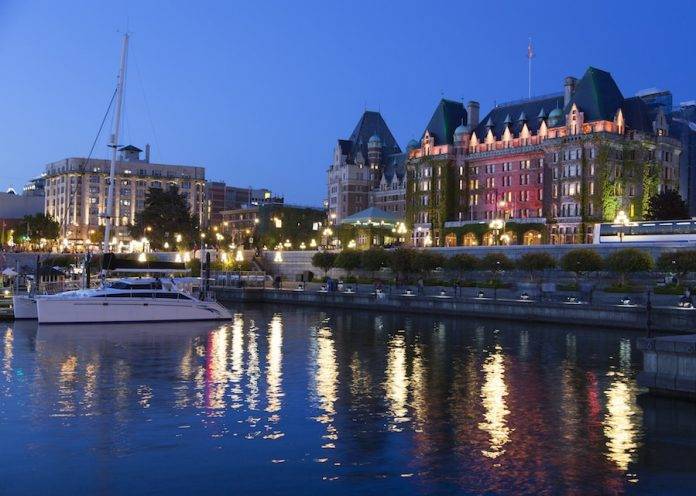 Greater Victoria is one step closer to receiving $10 million in federal funds for a smart city strategy that would improve the lives of South Island residents.
Big news arrived on Friday, June 1.
Back in April, the Smart South Island Prosperity Project entered Greater Victoria into the Government of Canada's Smart Cities Challenge. SIPP submitted the proposal on behalf of 10 local governments, five First Nations, three post-secondary institutions, seven industry associations and non-profits, and 17 major employers.
More than 126 cities from across Canada entered submissions into the competition, and on Friday, Greater Victoria was named as one of the 10 finalists. As a finalist, the South Island Prosperity Project was awarded $250,000 in federal funds. Those funds will be used to develop a proposal for the grand prize of $10 million.
"Being shortlisted for this significant opportunity to bring $10 million in funding to our region is validation of the power of public and private collaboration. Even two years ago, before achieving this level of regional collaboration, this concept wouldn't have been possible. The possibilities now are endless," says South Island Prosperity Project CEO Emilie de Rosenroll. "By working together and aligning our vision for a smarter and more prosperous future, we all benefit from new ways of using smart technology and data to improve our lives and wellbeing."
SIPP's proposal beat submissions from other cities in British Columbia, including Kelowna, Penticton and Langford. In addition to Greater Victoria, the competition's BC finalists include the City of Richmond, and the City of Surrey and City of Vancouver. The competition's other finalists are from all across the country.
SIPP's submitted proposal aims to increase citizens' wellbeing and economic resilience. The main "problem" the proposal hopes to address includes creating a convenient and green multimodal transportation network that will increase the South Island's wellbeing score by at least 20 per cent. The goal is that this will consider all methods of transportation and connections between them, in order to address various economic, social and environmental issues facing the South Island.
According to Bruce Ralston, B.C. Minister of Jobs, Trade and Technology, "This smart transportation proposal has the potential to improve people's quality of life through the use of technology to create a more efficient transportation system for South Island residents."
The Government of Canada's Smart Cities Challenge was designed to inspire communities of all sizes across the country to submit their best strategies for improving the lives of local residents through the use of innovation, data, and connected technology.
This is big news, but there will now be some more waiting until the next big announcement. The winners will be announced in the winter of 2019.
For more information on the South Island Prosperity Project's proposal, visit smartsouthisland.ca. For more information on the Government of Canada's Smart Cities Challenge, visit infrastructure.gc.ca.