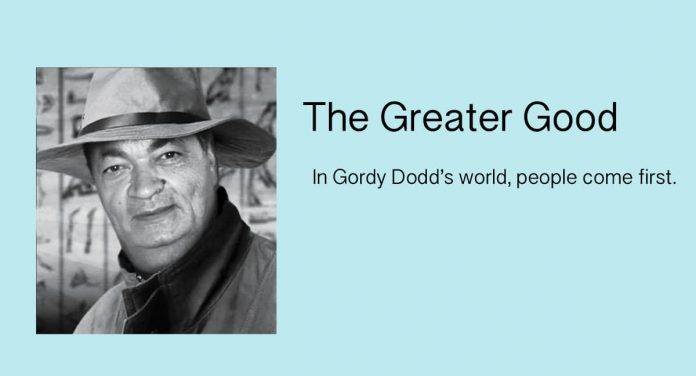 If you've watched any local TV, you'll recognize Gordy Dodd, owner of Dodd's Furniture & Mattress, from his creative on-air ads where he's played characters like Superman (Super Gordy) and Godzilla (Dodd-zilla) .
But behind these humorous characters is a savvy business owner and dedicated philanthropist who launched Dodd's as a small store in downtown Victoria in 1977 and grew it into Vancouver Island's largest independent furniture retailer.
Now, Dodd has been awarded the 2019 Lifetime Achievement award by the Victoria Chamber of Commerce Board of Governors.
"Gordy's story deserves to be told," says Al Hasham, board of governors chair. "Anyone who has spent time in our city knows who Gordy is, has seen him on TV and recognized his talent for promotion. But there's so much more to Gordy. He cares so much about his community and has taken action to improve the lives of many, many people."
In 1998, Dodd began an annual Thanksgiving dinner for people in need. The dinners have grown to twice a year, at Thanksgiving and Christmas, and are held in Victoria, Nanaimo and Campbell River. Last year, more than 4,000 people enjoyed a festive meal thanks to Dodd and his team.
Dodd says he hopes his efforts inspire others to be grateful for having an opportunity to live a good life and the chance to make a positive difference.
"Really, there are not too many homeless. We can solve this," Dodd says. "I just want people to [think about the fact that] we live in a rich country, and most people are doing pretty good. If we all just do a little bit we can solve a lot of problems."
This article is from the February/March 2019 issue of Douglas.