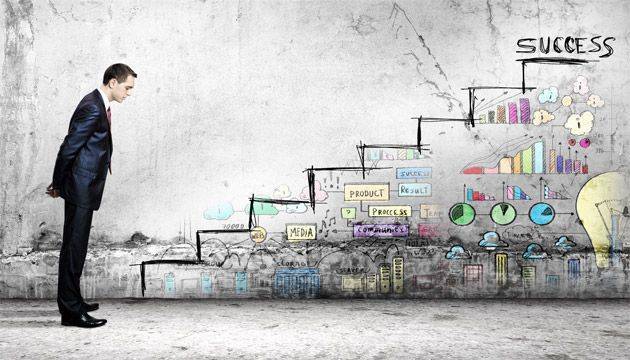 Attracting investment requires much more than having great ideas. In fact, I'd say the notion that "ideas get funded" is a somewhat naive point of view, especially in reference to non-patentable technologies like software-as-a-service. Why? Because ideas are everywhere!
So if having the "big idea" isn't the thing that turns the heads of investors, what is? I thought a lot about this at the recent Victoria stop of the cross-Canada Fundica Roadshow. This annual event is designed to educate entrepreneurs on funding opportunities, but it's also an event where investors can see pitches in action. This year's winner was Change Heroes, a peer-to-peer fundraising company that has a platform for people to raise funds to build schools and libraries in Third World countries. Their pitch, delivered by COO Mike Tan, was clear and compelling enough to win them three months of office space in San Francisco, round-trip airfare to pitch to investors in the Silicon Valley, plus a host of business services.
Delivering a Winning Pitch
So what are the basics of convincing an investor that you are worth investing in? Start by picturing your pitch as an iceberg. There's the stuff that's above the waterline that investors need to see to get them interested in the idea — and then there's the deep stuff below the waterline. This deep stuff is what prospective investors are after, so they tend to dive down and explore whether or not their  their investment will really be in good hands.
Above the Waterline
Getting my attention begins with the robustness of the pitch. That's why every startup seeking investment needs a strong pitch deck, a compelling elevator pitch and a concise executive summary. Creating these tools is a valuable exercise, forcing you and your team to work through tough questions before you end up in front of investors who will expect concise answers — and believe me, they will!
So here's a rundown of the key pitches you need ready so you can present at the drop of a hat. After all, you never know when you might meet an opportunity.
The Elevator Pitch Think of the elevator pitch as the answer you would give when you coincidentally meet someone in an elevator and they ask:  "So, what do you do?" The idea is to deliver the desired answer before the elevator ride comes to an end, which means you need to do it in less than 30 seconds with maximum impact.
The Pitch Deck Also referred to as a slide deck, a pitch deck is a short, powerful slide presentation that includes information about:
– who your potential customers are, what "pain" they are experiencing and how you plan to alleviate that pain
– your go-to-market strategy
– what makes your offering unique
– how you make money — or plan to
– your competitors, team and accomplishments to date
– your financial projections, key metrics and valuation
– how you will put the investment to use and how your investors will benefit.
Executive Summary This should be no more than one page (yes, really!) and include summary information on your business, challenge/opportunity, offering, target market, go-to-market strategy, business model, competition, competitive advantage, project status, company profile, contact information, financing stage, management team and current investors, if any.
In a pitch, investors challenge you under pressure to explain who you are and what your motivation is. They also want to find out if you present well and can answer questions. Being authentic and speaking with honesty matters. Entrepreneurship is not about sales — it's about being super honest. It's also vital to know your numbers. One investor I know always wants to know a company's pre-money evaluation. He doesn't really care what it is — but he wants to know you know it.
In the end, I always ask myself the question: Is this somebody I would recommend to someone else? That's a gem that inspires me to take the conversation deeper.
Diving Below the Waterline
Going back to my iceberg analogy, the investor can see now what's above the surface because you've got a strong pitch deck, elevator pitch and executive summary. Presumably, you've also studied up on how to make a great presentation so you come across as sincere, passionate, committed and honest — and you know your numbers.
Now it's time to dive beneath the waterline. At this level, leadership becomes very important. I guarantee that if you don't have the right leader, you don't have a chance of getting the investment you want. The right leader has a winning attitude. This is not the "I don't get out of bed for $10,000 or less" attitude or "I won't leave my day job or move to execute the idea" attitude. Nope, the right person is a rock star.
Any startup founder who has attracted outsider funding probably bears a lot of similarity to a rock star. This is a compelling leader who inspires confidence and has the traits and skills to back it up. Stewart Butterfield of Slack, who has an Island connection, is a great example of this. So is Stuart Bowness of MediaCore, Matt Harris and Brad Van Vugt of Sendwithus, Jason Morehouse of Checkfront, Charles Lavigne and Kevin Oke of LlamaZOO, and Alex Mendelev of TinyMob. So is University of Victoria graduate Mike Tan of Change Heroes, winner of the Fundica Roadshow.
Rock-star founders typically have the following traits:
•  Integrity  Decisions have to be made all the time in startups, especially ones that affect people. It's important for investors to sense you will do the right thing.
•  Passion  Investors want to know you have the passion to attract others to your project and to take the team through hard times.
•  Experience  What is your knowledge base and background? Personality isn't enough.
•  Domain Knowledge  Investors can always find key staff to fill out the team, but exceptional domain knowledge must be intact with the founder(s).
•  Skill  Investors want you to have the skills to lead the team that will acquire the first 100 customers.
•  Leadership  Startups are very challenging for the first dozen or so employees, and great leadership may be what makes or breaks it in the early stages. That's why a "servant leader" is preferable to a dogmatic leader.
•  Commitment  The founder's commitment must show through right away and remain constant.
•  Vision  A founder needs a robust vision that will attract people to his or her big idea and sustain them for years to come.
•  Realism  A founder also needs realism to be able to accept situations as they are and move through them with emotional intelligence and wisdom.
•  Coachability  Coachable traits include humility, action bias, purity of purpose, willingness to surrender control and faith.
If you have a great idea but you're not attracting investors, it's probably because the above qualities aren't shining through. My advice is to consider bringing on a co-founder who is a rock star. As painful as this may seem at the time, I absolutely guarantee you will thank me when you get the investment you need.
Investment Success
Now you know much of what investors like me look for, on the surface and at the deepest levels. If you can get these things right, you will dramatically increase your chances of getting the investment you need. Why not tip the odds in your favour?
Learn more about opportunities to promote your business to new people on our popular business magazine Vancouver!