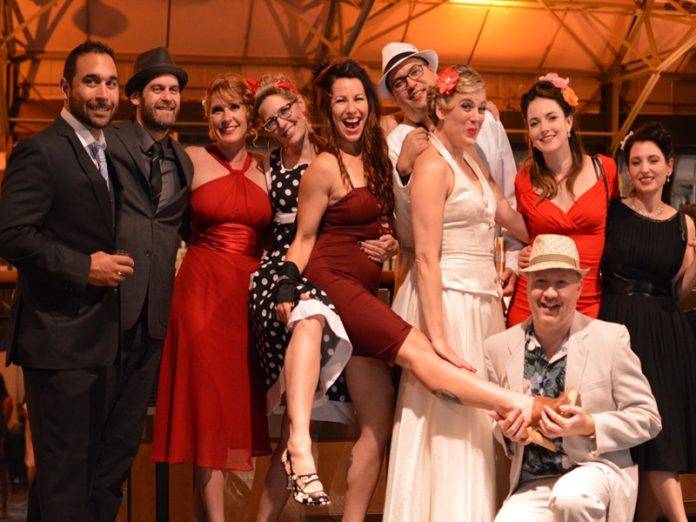 How this year's Art of the Cocktail sets the bar for spirit-focused events in Victoria
For more than a decade, the Victoria Film Festival has been the creative force behind throwing the largest cocktail party on the Island. Taking place Saturday, October 19 at the beautiful and historic Crystal Gardens in downtown Victoria, the Art of the Cocktail is a one-night only event that celebrates the best in locally-sourced spirits and trendsetting cocktails all under one roof.
A city of Victoria's stature, situated among some of the finest ingredients and most-forward thinking approaches to food and drink in the Pacific North West, is equally blessed with a populace willing to take it all in. It's part of what makes Art of the Cocktail a perfect fit for Victorians — and a sell-out event every year.
"We're a city of savvy food and drink connoisseurs, so there's an expectation to bring something new to the proverbial table every year with Art of the Cocktail. It's an exciting challenge." says Kathy Kay, director for the Victoria Film Festival.
So, what exactly can attendees expect at Art of the Cocktail 2019?
"We have an increased number of exhibitors — we're close to 50 brands and restaurants — which means more food options for our guests. We also have 12 first-time exhibitors, some of whom are making their first-ever appearance at a food and drink-focused event," says Kay.
Returning Art of the Cocktail attendees can expect to see their favourites, including 10 Acres Bistro, showcasing fresh oysters paired with samples of a bespoke cocktail. Other Art of the Cocktail favourites include Spinnakers, Shelter Point Distillery, Vancouver Island Brewing, and Victoria Distillers, to name a few.
Not to be outdone, many of the first-time Art of the Cocktail exhibitors have grand plans for their debut. The Village Chinatown is set to showcase their famous latkes with salmon lox, paired with samples of their original Village Caesars. Frankie's Modern Diner is packing meatballs, their famous key lime pie, and samples of their classic mimosa. Other new attendees showcasing exciting cocktails include The Courtney Room, Darcy's Pub, Santa Teresa 1796, Steamship Grill & Bar, and Prince of Whales Whale & Marine Wildlife.
Yes, the Prince of Whales Whale & Marine Wildlife will be there, and with them: a real, working ice luge to serve their cocktail sample to guests. If you've never experienced the joy of an ice luge before, now's your chance.
And if that's not enough, this year's theme, A Trip to Paris, is sure to inspire guests to dress-up in their most chic apparel — maybe even don a beret — in the hopes of winning the coveted title of Best Dressed, and a chance to win four tickets to the Opening Gala of the 26th Victoria Film Festival on February 7, 2020.
Of course, the old adage is true: have fun, be safe — and make good choices. Ticket purchasers can take care to know that the Victoria Film Festival has its best intentions at heart with a comprehensive list of tips and words of wisdom sent to your inbox to help ensure you get the most out of your night, and keeping safe while doing it.
Want in? VIP tickets are sold-out, but tickets to the Grand Tasting are available for purchase online at artofthecocktail.ca, or at the Victoria Film festival office at 1215 Blanshard Street, Monday through Friday, 9am-4pm.