(Victoria BC) — Colossal structures made entirely out of nonperishable food items are coming back to Victoria in the fourth annual Canstruction® Victoria event.
This year's theme, 'You Are What You Eat,' is expected to produce structures that will inspire visitors to think outside the box, with a look at creative portrayals of hunger, gluttony, and the ever-so-vast food chain. The Dahlia Society is hosting the event at the Hillside Shopping Centre as a fundraiser to help The Mustard Seed.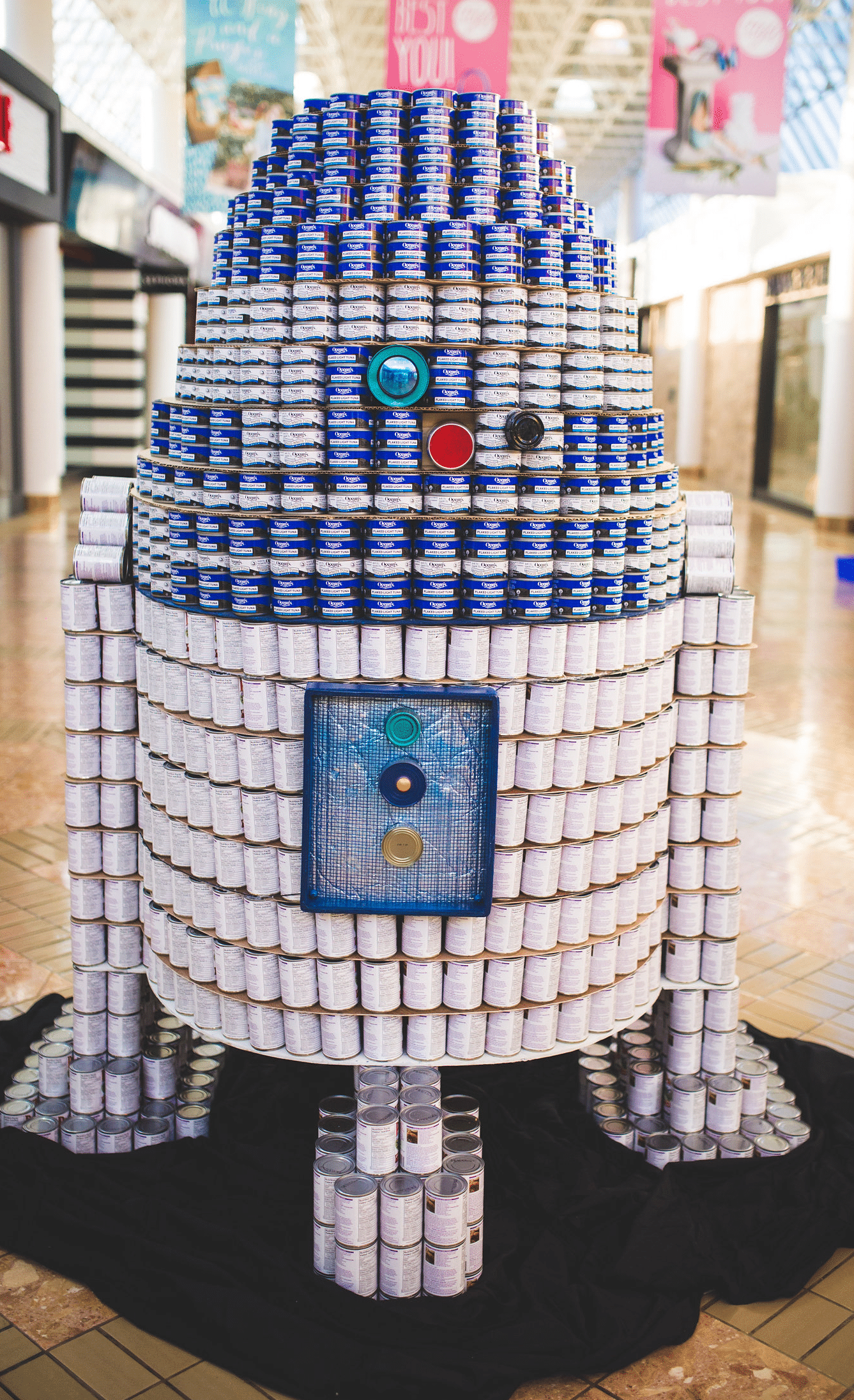 Canstruction® organizers are asking the public to come down to enjoy the event between June 2 to 12 and bring a donation of food or funds to help The Mustard Seed through their busy summer season when food needs are high and donations are typically low.
"This is our fourth year and we're expecting an even bigger turn out from our local community than we saw last year," said Christopher Mavrikos, founder and executive director, the Dahlia Society.
"Supporting families in need through The Mustard Seed is a cause that so many people want to get behind and we're hoping to carry on our success from the past three years to raise big numbers of cans and funds again this year."
Visitors can attend the event during shopping centre hours and while there, vote for their favourite Canstruction® for the 'people's choice award' by making a donation to The Mustard Seed of two dollars or two non-perishable food items.
'Family Can Day' on Saturday, June 10 will include a Canstruction® scavenger hunt, local mascots and face painting. 'Family Can Day' will also host a media challenge from 12:00 p.m. to 1:00 p.m. where members of the local media will come together with the assistance of The Dahlia Society to help build an additional structure to support our community.
"Canstruction is such an important fundraiser for The Mustard Seed. It's the single largest annual canned food donation we see," said Allan Lingwood, Director of Development, The Mustard Seed. "We are very grateful to The Dahlia Society and all Canstruction teams, sponsors and supporters for all of their efforts to give back to our community."
To date, Canstruction Victoria events have raised over 89,000 cans of food, which, in addition to monetary donations, equals $263,475 worth of product and funds donated to The Mustard Seed. This has been accomplished in just 30 short days over three years! Ten teams are involved in the 2017 event including St. Michael's University School, Sysco Victoria, Knappet Projects Inc., Kinetic Construction Ltd., SeaFirst Insurance, Farmer Construction Ltd., two Fairway Markets teams, Low Hammond Rowe Architects and Christine Lintott Architecture.