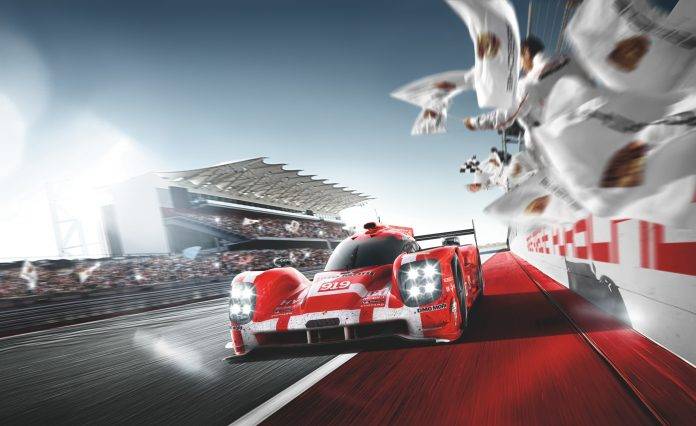 Drivers, start your engines! Porsche Centre Victoria will present the 24 hours of Le Mans from Saturday, June 13th at 6:00 a.m. to Sunday June 14th at 6 a.m in support of the David Foster Foundation.
Hosted by Porsche Centre Victoria at 737 Audley St., the 24 hours of Le Mans will feature a real-time experience on a VRX Z-55 iMotion race-car simulator. Similar to walkathons, drivers get friends, family or businesses to sponsor them by donating an amount for every kilometre successfully driven during their stint at the wheel.
The event includes a pancake breakfast, driver changes throughout the 24 hours, a special GAIN racing challenge and a celebrity breakfast & awards ceremony. There will be a selection of food and beverages throughout the 24-hour race as well as indoor and outdoor camping for those who wish to stay the entire duration of the event in celebration of the event. A pit stop station will be set up for wash and vacuum, tire pressure and fluid level checks all by donation to the David Foster Foundation.
Awards include most money raised, longest distance achieved by a driver, fastest lap time and many more.
The David Foster Foundation is a non-profit charitable organization dedicated to providing financial support for non-medical expenses to Canadian families with children in need of life-saving organ transplants.
Driver positions will be filled on a first come basis. To reserve your spot today or for more information, please call 250-590-3022.