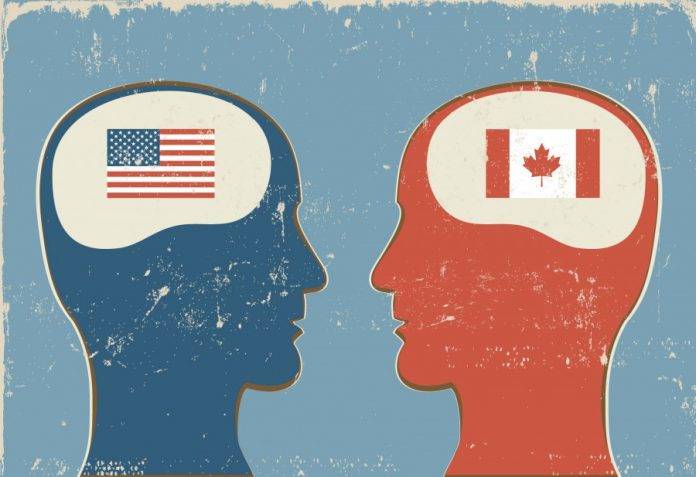 When it comes to doing business with our neighbours to the south, there are some big cultural divides to bridge. Here's how to do it.
Given the recent election results, I'm likely not the only one wondering what might change in regard to doing business in the United States. As a franchise consultant with industry connections and prospects all over North America, one thing I do know is that regardless of the country's president, it is essential to understand and respect the cultural differences between how Canadians and Americans do business.
Anyone who knows me would tell you that I am very comfortable in a room full of people I've never met. This pays off in business, especially as an independent consultant who must do a lot of networking to build my business. However, I recently signed up to attend a franchise conference in Philadelphia — my first in the U.S. I was honoured to have been asked to be part of a panel on Unit Economics, but it hit me while preparing for the event that I would be mixing, mingling and sharing my knowledge with a potentially different culture. Americans are known to be a little more, um, assertive and self-assured than their polite and cautious Canadian counterparts.
I felt it was incumbent on me to make a good impression (and to make Canada proud), so I set about doing some research. I called a colleague in Toronto who had attended this conference in the past and asked him to share what he thought was the cultural vibe of the conference. I spoke with other colleagues to get tips on what they saw as the key cultural differences in working with Americans.
According to John DeHart, co-founder of Nurse Next Door, who has over 140 franchises in both Canada and the U.S., "the adage of 'Americans are more aggressive than Canadians' is certainly true when it comes to business on a whole. And I see this in our competition, in our franchisees and our partners. They are more aggressive when it comes to sales, they are much more likely to go all out to dominate a market. They can also be much more cutthroat in how they do business. There is a certain edge to the American style versus what we have up here in our polite and everyone-wins Canada."
Here are five key cultural differences you should know about when doing business with our American neighbours:
1) Just Do It
When doing business in the U.S., hold on to your hats, fellow Canadians! Americans in business are action-oriented. They have more tolerance for risk-taking, enabling them to make decisions more quickly. That means that in general, things move a lot faster and require a firm eye on your ethics to keep up.
2) Open for Business
Along with a higher tolerance for risk-taking, Americans are generally more open-minded and accepting of change. They are more willing to spend money on third-party services, like consultants with industry expertise, probably because they are more tolerant risk-takers. However, make sure you get it right, because they have high expectations of what they will get in return, which leads to my next point.
3) Fail Quickly
Given that Americans have a gutsy attitude about risk-taking, you may be able to predict that they also have a greater acceptance of failure and they understand that in order to progress, you often need to fail a few times. Instead of seeing failure as a negative, Americans look at failure as an opportunity to learn.
4) Circle of Trust
Once you get it right and have proven yourself, you may well have made an American friend for life. Americans are keen on building relationships in business with people that they trust. I saw this first-hand at the conference when my Canadian colleague had won over a direct competitor by being honest about something early on. The subsequent respect from the competitor has led to many business leads for my friend.
5) You Never Get a Second Chance to Make a First Impression
According to local businessman David Johnson, founder of an innovative technology company for gym equipment called ECOFIT: "With Americans there are no second chances. If you misstep, they will move on to your competition."  Americans may have a higher tolerance for risk-taking and more open minds about investing in services, but they will be less forgiving if you steer them astray.
Once at the conference, the similarities were more apparent than the differences. The cultural vibe was one of collaboration and fun, and the business exchanges felt very similar to those I have experienced here in Canada. However, as a key trading partner with the U.S., it is helpful to understand and respect the differences in the business culture.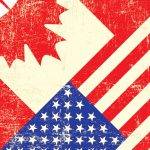 HELPFUL TIPS FOR WINNING OVER OUR AMERICAN COUNTERPARTS
• Communicate with confidence
• Get to know key players in your industry by following them on social media and ultimately connecting
• Don't be shy about touting your company's strengths
• Engage regularly with your American connections to continuously build trust
• Listen and learn, always giving them an opportunity to make their point
• Stay clear of expressing political opinions