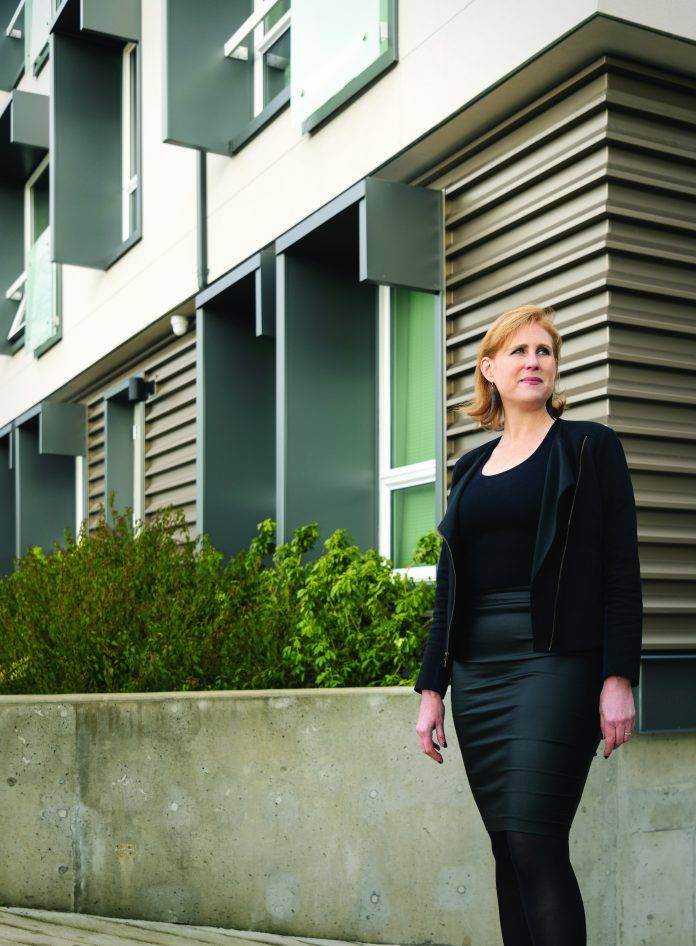 Want to buy a $1.3-million house in Langford? After a 20 per cent down payment, be prepared to pay $6,340 per month on the mortgage. Or how about a $860,000 condo on Moss Street? Make the 20 per cent down payment, then pay $4,200 per month for the mortgage.
Even a $759,000 house in Sooke, with a 20 per cent down payment, still requires a $3,700 monthly mortgage payment. Then there's the $239,000 Sooke mobile home, where the monthly mortgage would be $1,170 after the 20 per cent down payment.
Even the rental market is burning up, thanks to overheated pricing stoked by demand. In Saanich, a single-bedroom suite costs $1,875 per month, which is 60 per cent more than the Sooke trailer's mortgage. A two-bedroom apartment in Cook Street Village? $2,250.
Housing costs are considered affordable if they consume 30 per cent or less of a household's budget. That means someone earning $3,000 a month would pay $900 or less a month for accommodation.
Today, homeowners or renters in Greater Victoria can be shelling out almost 70 per cent of their income to keep a roof over their heads. The executive director of the Greater Victoria Housing Society (GVHS) warns that unless a variety of more affordable housing is rapidly built, the health and economic impacts will only get worse.
"We can't function as a community if we can't attract the talent we need, the workers we need," says Virginia Holden. "It's important for the public to understand that we need to build a lot more supply."
Families earning $100,000 per year are being locked out, she says. One example: health care workers who cannot afford to live in the region. To secure an appointment with a medical technician, Holden had to book three weeks in advance, where once she could walk in. Lab facilities are closing because there are not enough staff.
On Salt Spring Island, in March, a former hotel was bought by the Lady Minto Hospital Foundation. The inn will be converted to house hospital employees who cannot find a place to live on an island where it's estimated 20 per cent of Salt Spring's homes sit vacant for more than six months per year.
Beyond absentee landlords, the acute housing shortage has its roots in the 1990s. It was then that the federal government eliminated a national housing program, first instituted after the Second World War, so that veterans could buy homes. Federal debt reduction became a government priority in the mid-1980s so building affordable shelter for workers, seniors, the disabled and immigrants lost its luster.
Aging Housing at Risk
Adding to the problem is that the shine is also off structures built in the last 40 years or more. "A lot of rental stock has deteriorated," Holden says. "The units are either unsuitable or very costly to repair.
In this region, for every single unit being built, five are being lost. The fix requires a few things to occur." Governments must provide more low-interest loans and grants for non-profits, like the GVHS. To build housing, local governments need to examine their land supply and make densification a priority. Community engagement must be ramped up to convince the vocal naysayers that four-plexes, townhomes and row houses need to be built, even in places like Oak Bay.
If housing for cashiers, waiters, labourers and janitors isn't built, expect to see more homelessness and families in turmoil as well as stressed bosses."Businesses and employers will scramble for staff," Holden says. Yet she believes the housing shortfall can be turned around.
Between mid-2021 to December 2022, the GVHS has built more than 200 rental units of housing in Colwood, Saanich and Brentwood Bay. Another 200 are in the pipeline for low- to moderate-income households.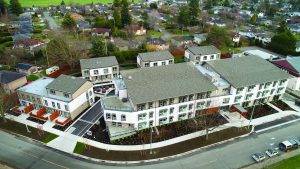 Justin Young wasn't prepared to wait out the pipelines. He's the owner of Hillside Mall's Canadian Tire store, and his company, Young Properties, has bought three houses in Greater Victoria (Interurban area, Oak Bay and Quadra-Hillside), which provide up to 20 beds for his staff.
Young has had difficulty finding local employees who would work overnight shifts, stocking shelves, so most of his tenants are from outside Canada, including places as far-flung as Hong Kong, Kuwait, Qatar, Saudi Arabia, Singapore and Zimbabwe. 
"I had to ensure housing supply in the face of scarcity," Young says. He stresses that his goal isn't to make a profit on the rentals. "Employees pay rent, based on the combination of operating costs of the building and what their income can support," he says.
Young has successfully managed his Victoria business since 2016, after working in Manitoba and Ontario, and his history bestows him with perspective. "We live in a place where people want to be," he says. "Greater Victoria's desirability draws a lot of people with wealth to an area bounded by water and mountains. The physical limitations, combined with demand from the well-off who can afford jacked-up prices, are very difficult to manage."
Victoria's Housing Market in a Nutshell
SALES

↓ 26.9%

less sales than previous 12 months

ACTIVE LISTINGS

↑

158.9%

more inventory:
1,688 active listings

PRICES

↑

1.7%

higher for single-family homes; 5.6% for condos
Year-to-year data, from November 2021 to November 2022. / Source: VREB
The Whistler Effect
He worries Greater Victoria will fall victim to the "Whistler effect," where the rich have money to play, while the needed workers cannot afford to live. For Young, his employee tenants are in actuality, supporting his customers by keeping the shelves stocked. With no vacant beds in his three properties, Young is certain he will acquire more real estate for workers who cannot find affordable and safe housing. "For a lot of them [employees], it's the nicest place they've ever seen."
Greater Victoria's allure has become a double-edged sword. Even as one of Canada's most expensive places to live, it draws not only the wealthy, but a variety of people, including more immigrants who will be arriving in greater numbers to fill the ongoing labour gaps. 
Jada Basi has over 15 years of experience in the housing sphere. As the principal at CitySpaces Consulting, she's seen how housing has become top of mind to governments, evidenced by Premier David Eby's changes to strata properties and the creation of a housing ministry.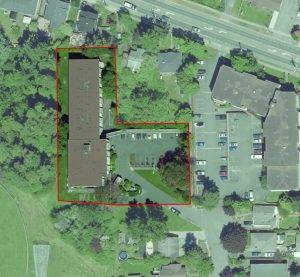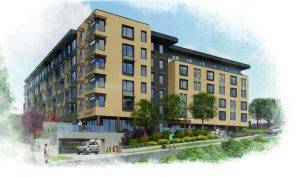 Similar to Young, she's aware of employers who have bought homes for employees as well as mid-sized businesses who have joined forces to purchase an older motel that they have renovated for employees to live in until they can find permanent homes. But not all small businesses have the equity to take such a course, particularly after the pandemic when paying their own rents may have now become a priority.
According to a Statistics Canada survey conducted in 2022, 31 per cent of B.C. businesses report they are doing worse post-pandemic, with small businesses feeling the pain to a higher degree.
"We're trying to get out of a hole," Basi says. Getting above ground will be difficult due to disparate challenges. Sufficient funding for a variety of projects is lacking, particularly for non-profits who require equity. Wages are not keeping pace with housing costs. S
ometimes housing that's most needed isn't being built; single-detached homes aren't in short supply, while construction of units for singles or lower-wage earners languish on the back burner. "There's a mismatch," Basi notes.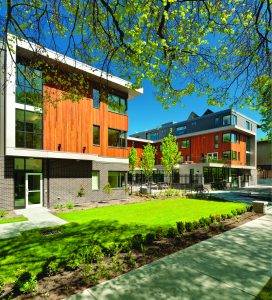 The Trade-off: High or Wide?
For those resistant to densification, the trade-offs have to be made apparent. Eighty units could be built in a mid-rise with a smaller footprint than 80 units built as single-storey residences. But it's not sustainable to grow outwards, Basi says.
Clean air, proximity to transit and green spaces are all at risk. Diverse housing also needs to be built, she says. It could be modular housing shipped to a site, rental housing with an option to buy, high-rises or co-ops.
As well, excessive or outdated rules and slow approval times, evidenced in many local municipalities, need to be overhauled. "Some regulations create obstacles. It's time to revisit them, like zoning bylaws, some written in the 1970s," Basi says. But ensuring safety and maintaining enforcement must not be sacrificed.
Top-producing realtor Jason Leslie, a RE/MAX Generation agent, thinks the housing landscape is finally shifting, not only due to Eby's proposed changes, but because of a shifting market. When it costs $2,100 per month to rent a one-bedroom apartment, a person may as well buy a place to live.
He's aware of a Sidney property where 17 uber-luxurious condos were planned, but the developer changed course. Now, 36 condos are on the drawing board, with a sub-$500,000 price tag. And instead of the troublesome 10 per cent or 20 per cent down payment, common with such projects, a flat $25,000 will secure a unit.
With several big employers in the area (BC Ferries, Scott Plastics, the airport and the new Amazon warehouse), building truly affordable housing close to where the jobs are is a no-brainer, Leslie says.
While no one from the provincial government was available to comment on what exactly it has planned, a prepared statement from the Ministry of Housing was provided. "The Housing Supply Act will help increase and speed up housing development by giving the Province the power to set housing targets in municipalities with the greatest need and highest projected growth.
While all municipalities have a role and responsibility to make sure their local approvals processes enable the creation of the homes people need, this legislation will apply to municipalities where the housing demand is the highest and where there is a gap between supply and demand," the statement says.
As Holden observes, all sectors have to get involved in creative solutions and partnerships. "We need to be really clear. It has to be the right supply for those who need it, to target different income groups."