Members of the Victoria Hospitality Awards Committee (VHAP) recently recognized Katherine Redman of Coast Victoria Hotel & Marina with a Victoria Hospitality Award. Katherine was nominated by her colleague Glen Merx who shared the following story:
"An organizer of an event had a beautiful bouquet of flowers on the Saturday before Mother's Day and gave instructions for us to keep the flowers for her for when she checked out on Sunday morning. Somehow, the flowers went missing. Katherine, on her day off, while celebrating Mother's Day herself, talked with the very upset guest who had checked out without her flowers. Katherine asked her to send the picture she had of them to her and arranged for an identical new bouquet from Brown's the Florist. She then delivered them personally to the guest in Langford with a Blue Crab gift certificate for dinner for two and apologies for our mistake." 
"It is an honour working with such a dedicated, loyal ambassador of Coast Hotels," Glen added. Katherine's commitment to customer service goes way above and beyond and was well deserving of VHAP's recognition.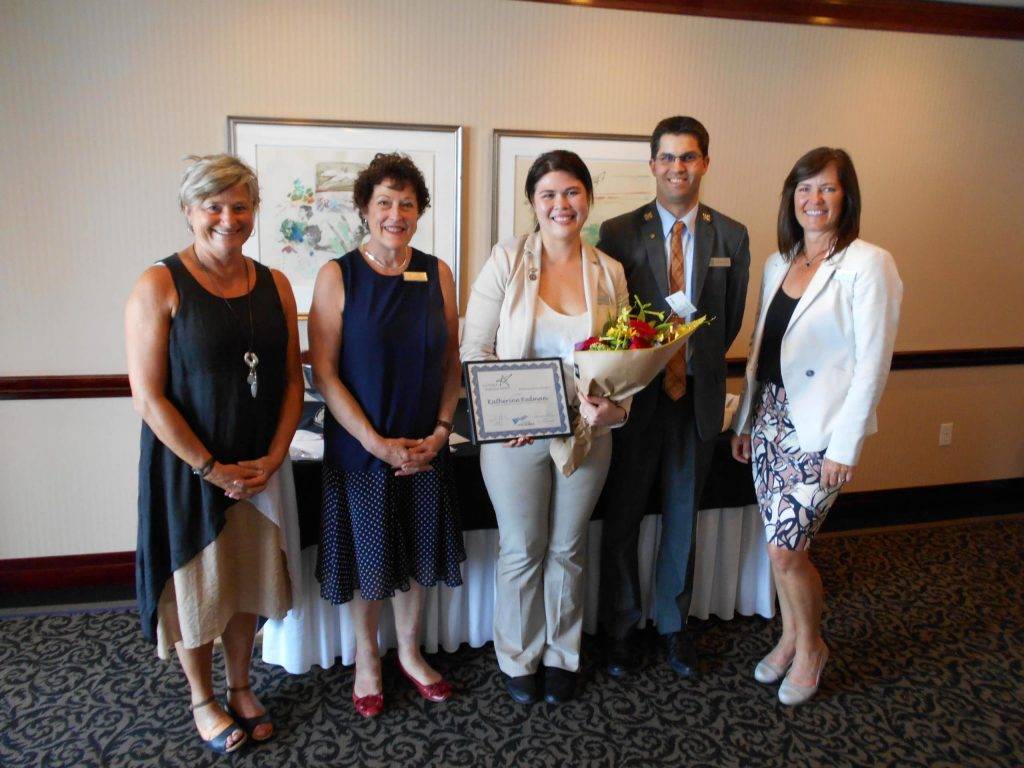 The Victoria Hospitality Award program was founded in 1994. A not-for-profit society was formed with a mandate to recognize individuals from the Greater Victoria area for outstanding hospitality. Outstanding hospitality is defined as a random act of kindness that goes over and above the expected to meet the needs of an individual.
Committee members meet monthly to review ballots received and to select a winner. Monthly winners are presented with a signed Victoria Hospitality Award Program certificate, a letter of commendation, a City of Victoria pin engraved with the winner's name, and numerous other gifts from Committee members representing various sectors of our community. The Society hosts a Special Event annually to honour all nominees and monthly winners.
Nomination ballots are found on-line with Tourism Victoria at: www.tourismvictoria.com/vha and on  website: www.victoriahospitalityawards.com