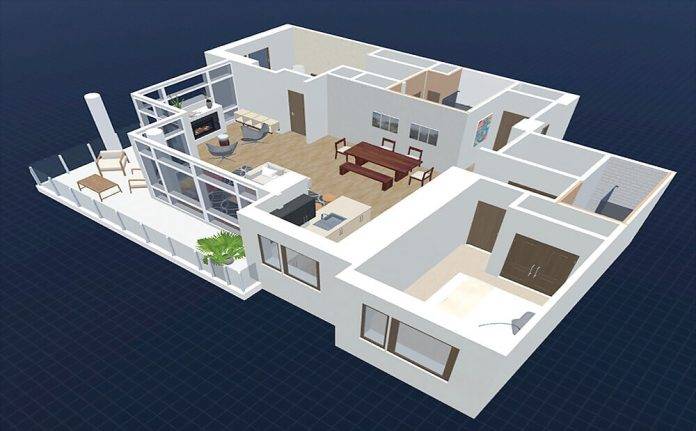 The Challenge
The success of online furniture retailers like Wayfair has put a squeeze on the profit margins of many small furniture vendors and made it tough for bricks-and-mortar retailers to compete against selection and pricing.
The Solution
A new immersive solution from Picture This Today 3D, a Victoria-based tech firm, promises to level the playing field. 
According to CEO Ev Saurette, the company's Re3D, just out of beta, is a 3D visual technology to help vendors and retailers attract shoppers, connect with consumers globally and realize better profit margins.
With Re3D, shoppers can take interactive virtual tours of their own homes or offices, choose paint and floor coverings, and select and arrange furniture and decor — all in real time, with no rendering. Shoppers can also browse full product lines and options, and buy online or in-store, confident in how products will fit and appear in their homes.
Four years in development, Re3D has been designed to be affordable to small businesses, with a monthly price starting from $238 rather than in the thousands, says Saurette.
Noting the interest Re3D received at the recent Las Vegas Market, one of the world's biggest furniture shows, Saurette says, "People are excited. There's nothing out there like this."
This article is from the October/November 2018 issue of Douglas