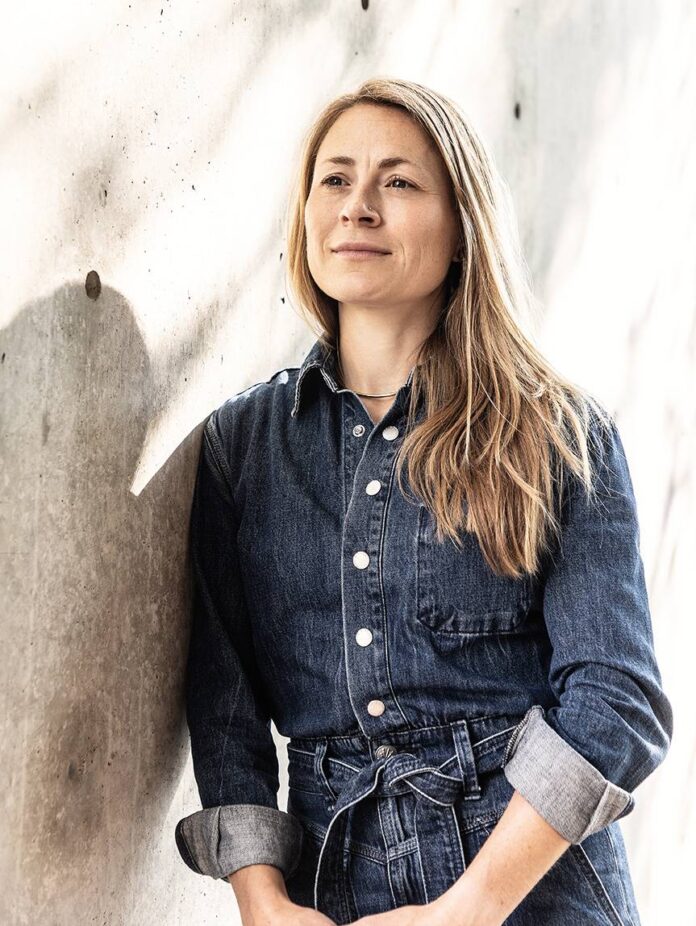 Rather than reinforcing the status quo, Kaeley Wiseman is leading Wiser Development and Wiser Projects on a boldly progressive path. By creating community-led projects with a positive impact, Wiseman and her female-dominated team are setting an inspirational new standard for transparency, collaboration and development.
For more than a decade, Wiseman has supported clients in strategic, financial, environmental, cultural and social planning. Her background as a planner and project manager allows her to "speak the language" of her partners, especially the non-profit sector. 
She is also a professor in the Master of Community Planning program at Vancouver Island University, a guest lecturer at the University of Victoria and a member of several boards related to housing and development..
How is your approach different from the standard way things are done in the building trade?
Increasingly, we're working with non-profit and community landowners with significant portfolios, whether it's faith-based groups, large historic housing providers or governments. Faith-based groups, including churches, have 10 to 15 per cent of [Capital Regional District's] land assets. Their purpose, scale of their holdings, changing needs, demands of their members and financial realities are causing them to reconsider their mandates and new, sustainable ways to deliver them.
We "arm" the non-profit sector with an entrepreneurial approach through a vision, mission and values. We support development that's truly led from its infancy through the mission of the organization. Rather than design towards a very specific outcome, whether financial returns or a physical product, the community's needs and mission guide our process. This results in a more unique product that specifically addresses the need while ensuring value alignment with the owner and future residents.
"Affordable housing must be adaptable to life situations and be financially attainable."
What is Wiser Development and why did you create it?
I started a non-profit arm of our company at the end of last year, when it became clear that we needed an entity to meet some clients non-profit to non-profit. There are a lot of additional requirements for non-profits, such as more transparent reporting. This work told me that we can do business in a different way. We're transitioning our private company to B-Corp certification. At any time we're engaging at least 50 consultants, from architects to engineers; environmental, geotech, you name it. 
What does taking a community approach versus a traditional approach to development mean to you?

 
It's viewing every decision through a "values lens" right from the beginning of the project. For example, we support the Anglican Diocese of Islands and Inlets in asset management, which is an amazing opportunity. We started by developing a decision-making framework that guides projects in being transparent and mission-led. From there, we created planning and design principles that frame all of their sites and opportunities. These include targets like net-zero, accessibility, and cultural and reconciliation considerations for each site. These principles give communities, members and government partners certainty in the quality of the project and process. We also hope this inspires other groups to do things differently.
Tell us about the work that you do with Indigenous communities.
We work with First Nation alliances that represent various Indigenous governments and partnerships that have shared territories, values or needs, and directly with communities. The Aboriginal Coalition to End Homelessness is one partner, and their reach supports First Nation, Métis and Inuit communities from across Canada currently residing on Vancouver Island. 
Before we start working with an Indigenous community, we explore how we can engage Nation members on the project. Where can we include them in our project, actually working with us on the technical side? And if that's not possible, is there someone who wants to expand their expertise by learning alongside us, so in five or 10 years we've worked our way out of a job.
We're currently working with over 50 communities and always come away with so much knowledge that we then share freely. The work has the opportunity to lift everybody up. 
How are things changing for women in your sector?
I find women really excel at balancing the "blue sky and pavement" thinking required for this work. Honestly, we've gotten some of our business because our clients have been working with what I call the "suits" and it doesn't serve their needs. That suit approach of being bottom-line driven, not being able to speak to diverse stakeholders, not understanding the value in experience, especially with more vulnerable populations, is no longer something they need to accept. We increasingly have people who identify as female in leadership and decision-making positions and they're seeking more alignment with their partners and consultants from a philosophical, strategic and ethical perspective.
What do you see happening in the industry moving forward?
I think there's going to be higher expectations from the private sector to undertake more transparent and truly community-aligned projects. There's such a lack of trust between public, non-profit and private-sector developers, but it takes all of us to realize our community housing needs together. To me, this includes transparency in what drives us, what we need to deliver and making space for doing it differently. 
I see more locally and ethically sourced materials, efforts in waste reduction and increased quality of life for our labour forces. There's an opportunity to educate politicians and the public on what it takes to deliver these housing projects. It's increasingly complex, expensive and challenging. If people know what it takes, they may be more sympathetic to the barriers in delivering housing for them, their children and their neighbours.  
What does "affordable housing" mean to you?

 
While we work with CMHC and BC Housing, we play in whatever box we have to. [The project] has to be accessible. It has to be sustainable. It's got to be adaptable to people's changing needs. That's a big one for us because a lot of people get displaced from their housing when their situation changes. If they have kids, now they're suddenly underhoused. Or the kids move out of the house, now they're really overhoused. 
Affordable housing must be adaptable to life situations and be financially attainable. And accessible from where they are at their stage in life. No one wants to leave their single-family homes where I live, in rural Saanich. As planners, you see the Ministry [of Housing] saying that they'll be abolishing traditional residential housing and opening up opportunities, so that I don't have to leave rural Saanich. Someone can build a fourplex that is accessible. So when I'm 60 and single I can move in there. Those policy changes are starting to make everyone think, "Hey, can we deliver something different than just the six-storey cube?" It's good to see everyone thinking outside of the box. 
From cathedrals to seniors
"Our relationship [with Wiser Projects] started from working on a master plan  for the cathedral precinct, between Quadra and Vancouver and Burdett and Rockland. It's a  large downtown piece of property. We wanted to reimagine how this site can both continue to serve the community, but also ensure a future for ourselves. In this shifting context of religious participation, we need to think creatively about how we use what we have to continue our mission.
"Kaeley brings technical expertise, but also a value alignment in how we want to approach this work. Very community minded, very ecologically sensitive and also creative. And she's got this network of relationships in the field, which is so valuable.
"In a couple of cases, there have been projects that are not ours, where we've been able to  collaborate to make some of our land available for a project. In Duncan, they're building a seniors' housing project. Kaeley brought us together for this common purpose. Those are opportunities that we wouldn't have accessed without Kaeley." — Brendon Nelson, Anglican Diocese of British Columbia