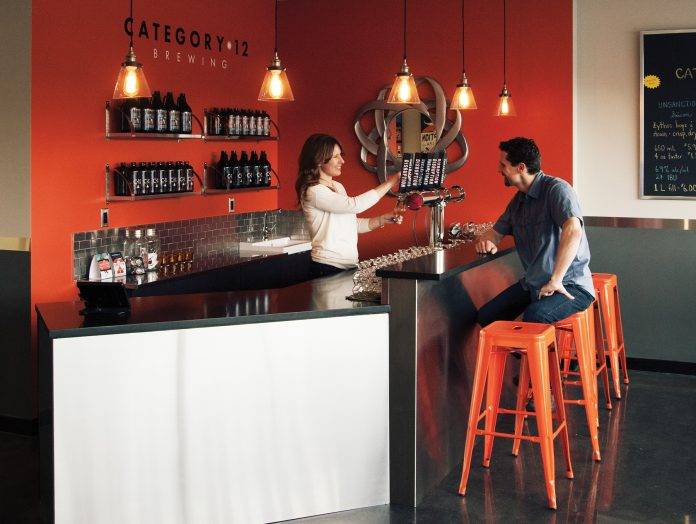 The Challenge: Create a Northwest craft brewery experience with an on-site taproom serving "big beers."
The Back Story: Category 12 was founded by Michael and Karen Kuzyk and opened this past December. As head brewer, Michael has a PhD in microbiology and biochemistry from the University of Victoria and brings 22 years experience as a scientist to the business. "The skills are extremely transferable," Michael says. "At the chemical and molecular level, I innately understand the brewing process. You have to keep those micro-organisms happy and understand them. Sanitation is the core of microbiology and it's the core of any good food-processing plant and brewery."
The Evolution: It's been two years since the Kuzyks came up with their business plan. "The first year was market analysis and raising capital, and the last year was execution. Finding a site was tough. We actually ordered our brew house prior to having our location set." A site was found for the "lab" on Keating Cross Road, making it the first microbrewery on the Saanich Peninsula.
The Next Step: To give a true Northwest brewery experience, Category 12 is looking to have a regular rotation of food trucks set up outside the brewery, starting with alternating Saturdays. "You see it a lot in Vancouver now, and prior to that it was all over Portland, San Diego, the Bay Area and Seattle," says Kuzyk.

Caption: In addition to the year-round offerings of a Belgium Saison and a Northwest pale ale, Category 12 plans to do six different seasonals.