When talking about their new office on the north end of Government Street, Neil Tran and his team at Leap XD joke that it's fitting their up-and-coming company is in an up-and-coming area.
Tran started Leap — his branding and design company — five years ago as a one-man operation out of a home office. But the self-described social-butterfly knew he wanted Leap to become a boutique firm.
"We've been practically doubling our team every year for the past four years," Tran says. "We're scaling up to 12 people in 2017."
This growth has seen the company move eight times, but Tran believes he has found a permanent location for the firm, purchasing the space for its new office as "an investment for the company."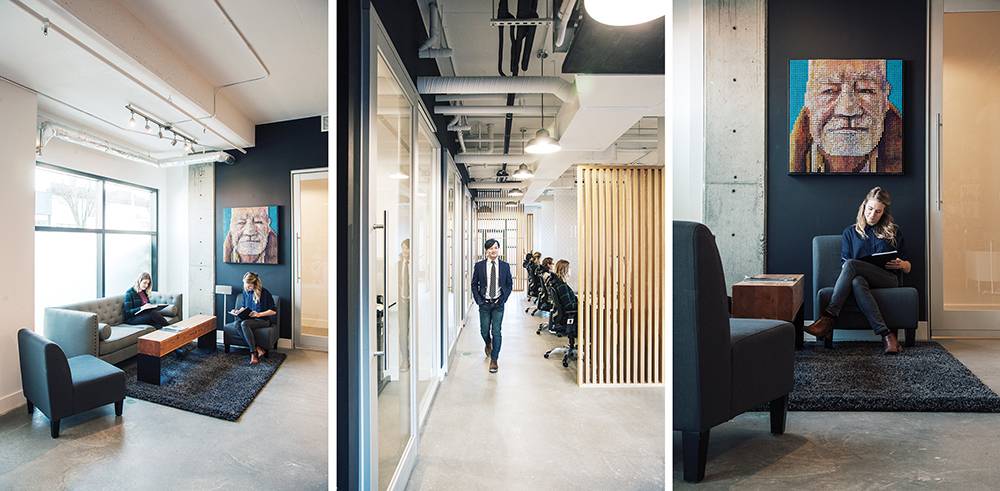 Tran designed the layout of the 2,300 square foot space himself, wanting to create the feeling of an art gallery/coffee shop. The space will display art by Tran and his team.
"Phillips [Brewing] was a client and now they're a neighbour," Tran says. "We feel like we get to hang out with the cool kids."
It's safe to say that Tran and his team are adding to the area's cool cred.