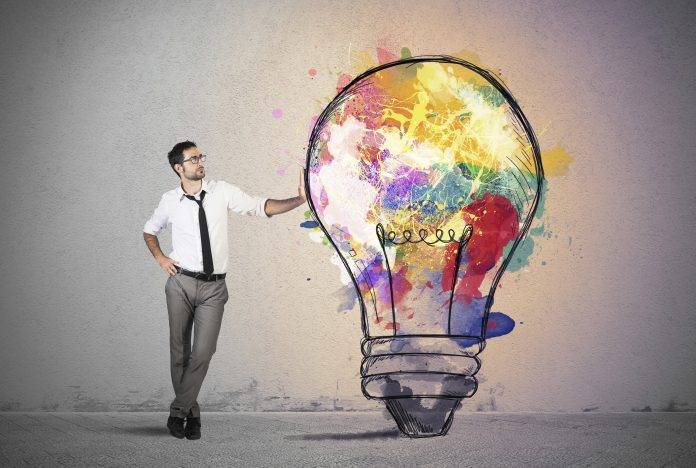 What makes an innovator? The interactive seminar "The Innovators Mind" found that some of the necessary characteristics include disruption, mindfulness, courage and collaboration.

The workshop was part of local management consulting firm Berlineaton's rebranding event on January 15 at the Victoria Conference Centre. Speakers included Daniela Cubelic, founder, owner and CEO of Silk Road Tea; Stefan Fletcher, CEO of Rebalance MD; and Ilana Ben-Ari, founder and lead designer at Toronto-based start-up Twenty One Toys.
Founded in 1996 by Shelly Berlin and Richard Eaton, Berlineaton works with public, private, and technology leaders in the areas of strategy, change, and leadership. The launch event introduced Berlineaton's new "Be Bold" brand and gave insight into how the company itself fits innovation into its business philosophy.
"Berlineaton's new be bold brand is all about challenging one another to keep doing bold things in our professional and personal lives," Shelly Berlin says.
Melissa McLean of Melissa McLean Management Services helped guide Berlineaton through the full rebranding process. Other collaborators included Carol Hyland and Simon Troop of CS Creative, who created the visual identity, along with the new nine colour palette and the supporting creative materials.  Array Studios developed the site design.
"Process-based rebranding is a dream project for a brand marketer like me," McLean says. "Some people think that rebranding is about changing the company logo; effective rebranding starts with research, and then drilling to find the core of a company's story before even thinking about what your new logo should look like. We went deep into Berlineaton's business, and yielded the Be Bold brand theme.  It fits Berlineaton so well because it aligns with who they are, and what they want for their clients."
According to Berlin, the company hopes the Innovators Mind workshop will become a series of events to encourage conversations about innovation and create a convergence and cross-pollination of ideas that sparks even more innovation.