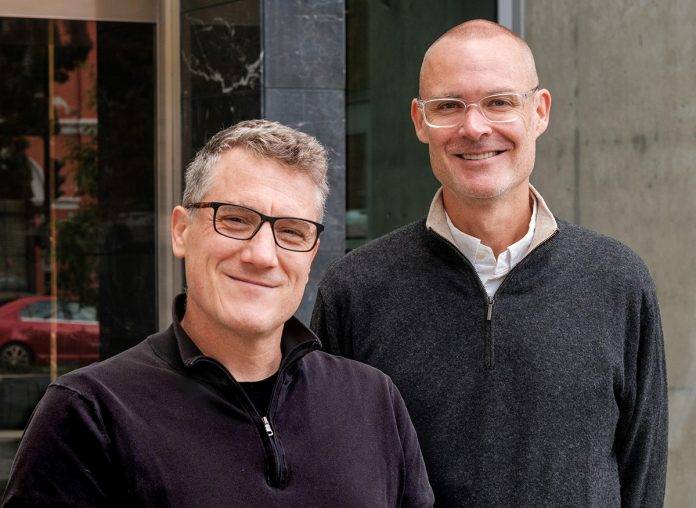 On December 8, 2012, Amelia Artists Managers Nick Blasko and Piers Henwood fielded a call from twin artists Tegan and Sara. They were feuding and about to break up. Blasko dropped everything, flew to San Diego to listen, moderate and support. This was before their blockbuster Lego Movie theme song. Without this manager's empathy and nimble skills, everything would not have been awesome.    
It's easy for the work of a manager to go unseen, but the Music Managers Forum Canada Honour Roll Award exists to make sure that, every once and a while, the spotlight shines behind the scenes. Essentially, the industry's "hall of fame" — the Honour Roll — recognizes the music management community's contributions to maintaining a thriving Canadian music industry. 
In October 2021, Victoria's Henwood and Blasko (who, together, are the music managing company Amelia Artists) were awarded the 14th annual Honour Roll Award for their excellence in Canadian and international artist management. 
Their artists' achievements include more than 1.5-million albums sold in the pre-streaming era, hundreds of millions of track streams, seven Gold certifications, twelve JUNO Award nominations with four wins, a Grammy nomination, an Academy Award nomination, a New York Times bestselling book, and a Governor General's Performing Arts Award for cultural contributions.
An excellent manager helps plan albums and tours, navigates fame and relationships, protects artists, manages demand and international business, holds hands, strategizes, markets and ensures artists can "increase capacity in running and building their careers," while keeping an eye on the long game. 
"If we do our jobs right, we're invisible for the most part," says Blasko.
Challenges include managing artists, fans, industry expectations and navigating fame. Their experience as recording musicians [Piers was a member of the band Jets Overhead] gives them an intimate understanding of the process. No wonder Tegan and Sara, who they still work with but no longer manage, called them "momagers." 
 "It can be extremely exhausting, both physically with all of the travel and long hours, and mentally in navigating people, situations and opinions," says Blasko.
 With the pandemic and more people streaming music, Blasko and Henwood have pivoted by creating a music label, Amelia Recordings, "to release music from developing artists, putting all our experience towards helping a new generation of artists get career momentum."
Henwood is also part of Astrocolor, a multi-instrumental Victoria-based band that is taking off in the streaming world. 
"People assume we are in Vancouver or Toronto. We've had to give geography lessons — two managers on an island in the middle of nowhere," says Henwood, whose success shows that music knows no bounds.
Artists Featured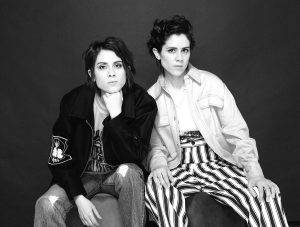 This award-winning Canadian indie band and identical twin duo formed in 1998 in Calgary. Tegan Rain Quin and Sara Keirsten Quin, both songwriters and multi-instrumentalists have released nine studio albums, multiple EPs and a memoir. They have toured the world extensively with the likes of Neil Young, The Black Keys, Cake, Holly Miranda, Rufus Wainwright and opened for Lady Gaga and Katy Perry. 
Buck 65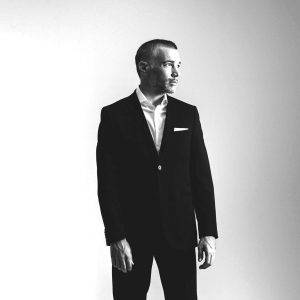 Buck 65, also known as Rich Terfry, is a Canadian alternative hip-hop artist, author and radio host. His original music was grounded in abstract hip hop, with his more recent music incorporating blues, country, rock, folk and other influences. The recipient of multiple Juno awards, he has also been nominated for a Genie. He has been hosting CBC Radio 2's weekday Drive show on CBC Music since September 2, 2008.
Bedouin Soundclash's tight rock, ska and reggae fusion established them as a Canadian music industry favourite. Current band members include Jay Malinowski (lead vocals), Eon Sinclair (bass) and Chuck Treece (drums). They have toured with artists including No Doubt, Ben Harper and Thievery Corporation. Their most recent studio album MASS was recorded in New Orleans with the legendary Preservation Hall Jazz Band.