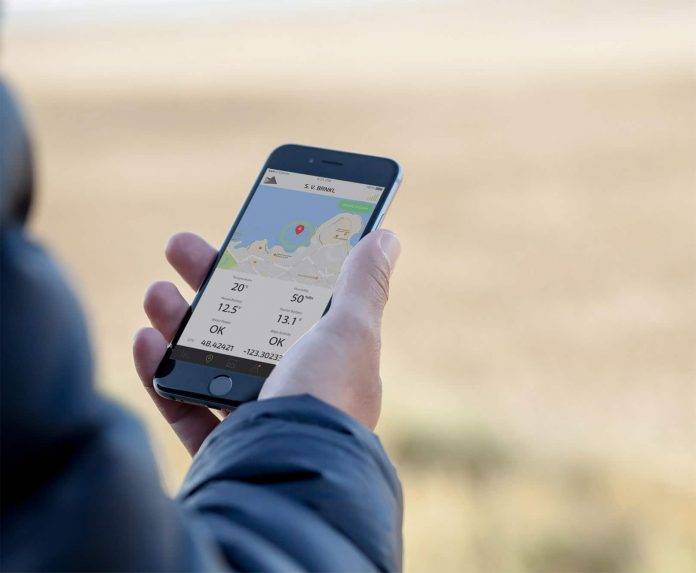 Barnacle Systems took its BRNKL boat safety and security solution to the global this January as a Canadian Pavilion exhibitor at the Consumer Electronics Show (CES) in Las Vegas. Hosting more than 4,500 company exhibitors and 182,000 industry professionals from around the world, CES has served as the proving ground for innovators and breakthrough technologies for 50-plus years.
Barnacle Systems was the only marine security company from Canada at CES. "Seeing all these startups like ours getting as much recognition as Google and Amazon was truly inspiring," says Wright, who is optimistic for his company's growth in 2019.
BRNKL (pronounced barnacle) is a groundbreaking surveillance app for boat owners who need to be able to check in on their vessel remotely from their smartphone, tablet, or computer. Wright, a boat owner himself, reminisces about the moment that encouraged him to create the app.
"My boat had sailed off to the shore due to a broken moorage," he says. "I would have found it a little earlier if I'd had technology like the BRNKL app."
In terms of the technology showcased at CES 2019, Wright was excited for the upcoming 5G cellular tech presented by Verizon, as it heralds an era of more powerful smart devices capable of handling VR streaming. The company is looking forward to leveraging this technology towards its own products.
Since starting up in 2017, Barnacle Systems, based in Victoria, B.C., has come quite a distance. The company was awarded VIATEC's Startup of The Year 2018 and has already kickstarted 2019 on a high at the CES. Barnacle's goal is to become the best boat security provider in Canada.