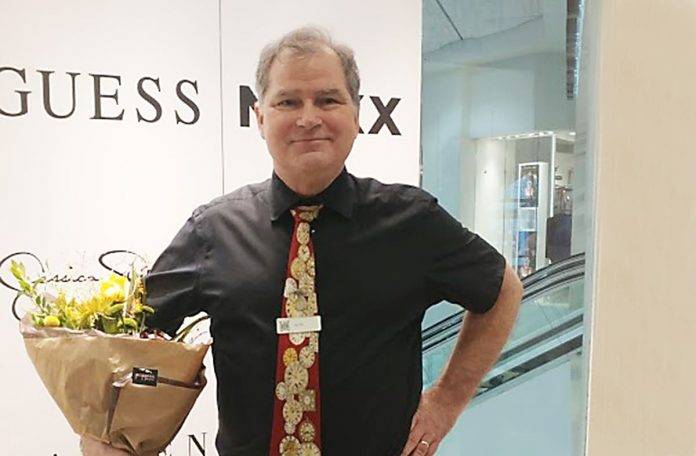 Allan Danylyshyn is this month's winner of The Victoria Hospitality Award (VHA), presented by the Victoria Hospitality Awards committee to notable individuals from Victoria who demonstrate exceptional hospitality.
Danylyshyn, who works as a watch technician at The Bay at The Bay Centre in downtown Victoria, was nominated by Barbara Anne Gibbons.
"When Allan is not fixing watches," says Gibbons, "he is out on our second floor by the escalator greeting people and welcoming them into the Hudson's Bay and asking if they need assistance in finding anything in the store or directions to anywhere in Victoria. Places to eat, shops — you name it and Allan will help.
"Crews come off the ships," she adds, " and give Allan their watches to repair and then pick them up on their next visit into Victoria.  If you do not know Allan, linger on the second floor at the Hudson's Bay near the escalator and Allan will find you!"
The VHA was formed as a non-profit in 1994 to recognize the outstanding acts of hospitality in the community. Committee members meet monthly to review the submitted ballots and select winners. Winners are honoured with a certificate, letter of commendation and a personalised VHA Pin. All the winners and nominees are honoured for their exceptional service at an annual VHA event.
Nominate someone you believe should be recognized for outstanding hospitality. Visit www.victoriahospitalityawards.com