The newly released 2019 South Island Prosperity Index shows that our region performs very well on indicators related to environmental and human health, but we fall behind when it comes to transportation and mobility, and surprisingly, voter participation and immigration. 
Today, at a sold-out Victoria Chamber of Commerce event, the South Island Prosperity Partnership (SIPP) released the 2019 South Island Prosperity Index, a tool which provides a holistic view of prosperity by tracking more than 100 indicators that measure our region's long-term progress and economic health, as well as comparing them to other cities across Canada.
Unlike traditional measures, such as the Gross Domestic Product (GDP), the Index provides a holistic view of regional prosperity across five themes:
Economic Resiliency
Transportation and Mobility
Housing and Affordability
Human Health
Environmental Health
A sampling of key findings in the 2019 South Island Prosperity Index:
The concentration of fine particulate matter in our air has worsened (7.4 PPM), but is still better than peer city average of 7.8 PPM.
This year's index includes immigrants as a percentage of the population. At 18.3%, we fall far short of other cites at 26.9%.
Commuters in our region spent 30% less time getting to work than those in our peer cities, but our region still has less cycle infrastructure (48 km per 100,000 population compared to over 80) than other Canadian Cities
Rental housing as a percentage of new housing starts in our region is 49.3%, compared to 24.2% in peer cities.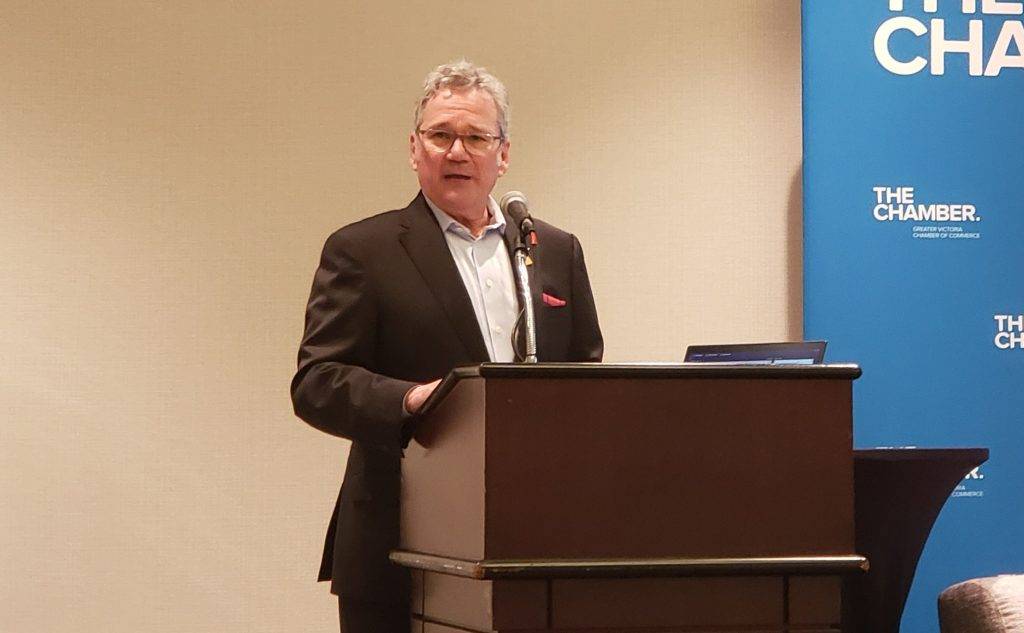 "This is the second edition of SIPP's flagship economic publication and it's incredibly useful as a tool to compare the South Island to peer cities," said SIPP Interim CEO, Bruce Williams.  "The Prosperity Index ensures that there is a consistent methodology for tracking progress from year to year. When we ask, 'How do we measure prosperity?', this is the report that gives us the data and insight to do that…"
Read the full 2019 South Island Prosperity Index here.