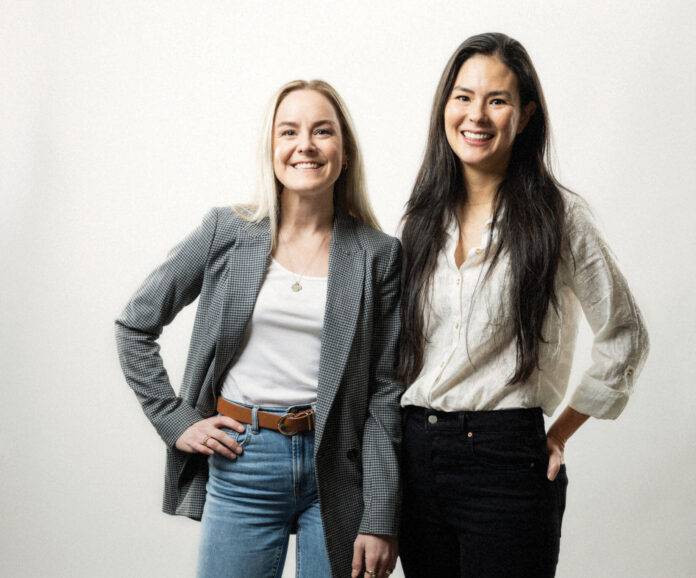 Sector: Education
Year Launched: 2021
Founders: From left, Renée Jordan and Sarah Hunter
Unique selling proposition: Earlybird utilizes app-based technology to provide parents with the tools, resources and confidence they need to raise kind, bright, emotionally healthy kids.
Strategy: Earlybird's mobile app is designed to be a one-stop resource for parents to access play-based ideas for supporting their children's development through the early years.
Website: learnwithearlybird.com
When Renée Jordan and Sarah Hunter created the Earlybird Early Learning app, there wasn't anything like it. 
The partnership was forged thanks to Jordan's Instagram account, in which she shared easy educational ideas for parents to interact with their kids using things found at home.
"When I became a parent, I realized so many parents had no idea what to do to support their child's development or that it can be as easy as the way you play," says Jordan, a teacher passionate about early childhood development. "[My account] took off because parents were hungry for information and resources they could trust."
Hunter had been one such parent, and approached Jordan about doing something more serious with the content. With the combo of Jordan's educational psychology and neurodevelopment background, and Hunter's digital design expertise, Earlybird was born: a single resource families could use to navigate the early years from 0 to 5.
"Decades of research show that kids learn by doing, and that play is a child's laboratory where they build the skills and knowledge they need to be successful in life and their futures," says Jordan. 
While organizations worldwide tout play-based learning as vital for development, Jordan found few resources telling parents how to do it. To unite resources, Earlybird partnered with organizations as varied as childhood play specialists, neurodevelopment and physiotherapy clinics, Montessori-based learning experts and homeschooling experts. The numbers reveal the need: Earlybird's platforms now boast 35,000 followers. 
"This isn't something that is developed by flash-card drills and workbooks. It's developed by sharing everyday moments with your kids. It's built by how you ask them questions, read them stories, and how you engage in playtime."