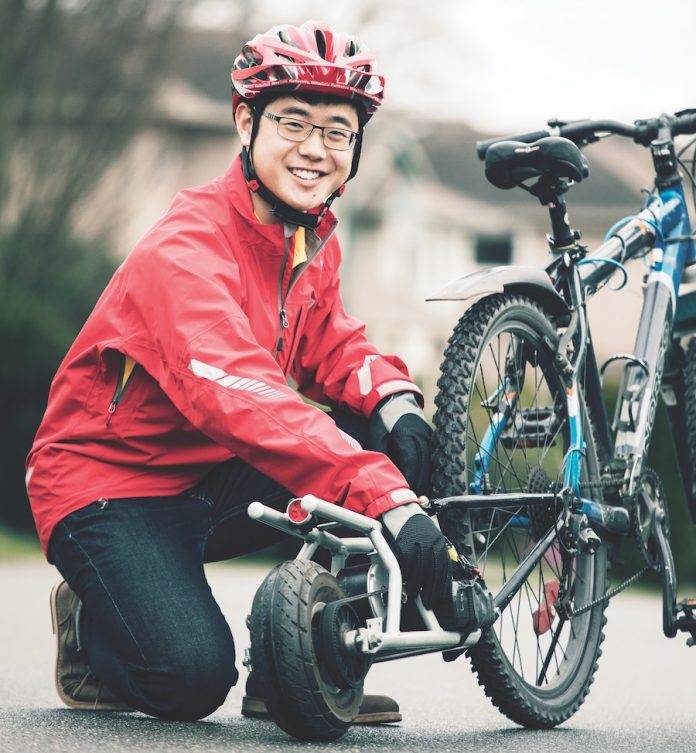 "I really did promise to make commuting accessible and I'm going to deliver on that promise," a beaming Simon Park said, as he accepted a $15,000 cheque as one of three winners of South Island Prosperity Project's (SIPP) Open Innovation Challenge, held at the University of Victoria on March 11.
Park's enthusiasm made him a bit of a favourite for the 250 people cheering on the 10 finalists making pitches at the culmination of a four-month-long competition to find the best ideas for using data and connected tech to solve real-world problems.
The UVic mechanical engineering and business student came up with the idea to boost the pedal power of cyclists by inventing a towable mini bike trailer containing a rechargeable battery. His invention, CABOOST, works with any bicycle and operates by a smart system that automatically senses when you need a power boost for taking on that hill — and it costs 80 per cent less than an e-bike.
The two other winners, also recipients of $15,000 each, are:
Nal-Pal: A company whose Notification for Naloxone Volunteers app instantly connects naloxone kits with opioid overdose incidents.
LifeCycles: A company with plans to raise the ante on its already-successful urban fruit-tree project with Harvesting Abundance in the Urban Orchard, an online portal connecting homeowners and volunteers to help harvest fruit that would otherwise end up unpicked.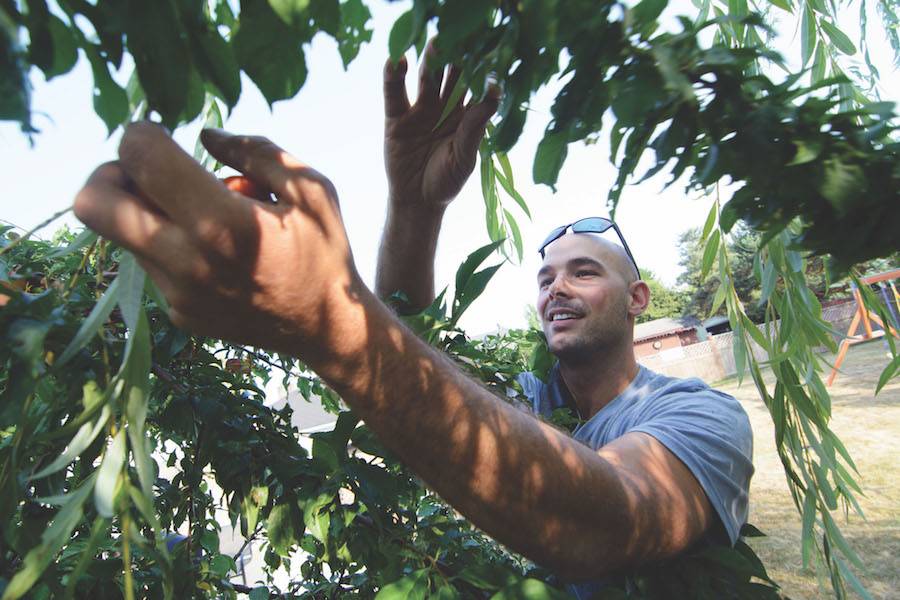 Most finalists came up with tech-based ideas, which fit snugly into SIPP's determination to have Victoria recognized as a hub of new ways of rising to the challenges of growing a city, economically and sustainably
---
More News: Getting Ready to Compete in Smart City Challenges
The Open Innovation Challenge is part of the framework the South Island Prosperity Project (SIPP) is creating as it prepares its regional bid for Infrastructure Canada's Canadian Smart Cities Challenge.
More than $50 million in federal funding is up for grabs for any city with the smarts to improve the lives of residents and solve real-world issues using innovation, data and connected technology.
In preparation, SIPP has been engaging municipalities, academia, Indigenous communities, businesses and other stakeholders in conversations about challenges in the region.
Part of the buildup included November's Smart South Island Symposium, a chance to debate opportunities and challenges that come with local smart and sustainable development.
Winners of the Smart Cities Challenge will be announced in the spring of 2019.
---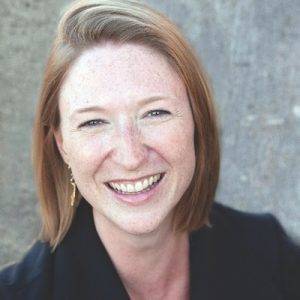 "Technology doesn't make cities smart. Smart cities use tech to improve lives."  — Emilie de Rosenroll, CEO of SIPP,  which is leading the region's smart-city bid.
---
This article is from the April/May 2018 issue of Douglas.