The B.C. government has awarded Vancouver Island University with a significant grant for a lifesaving project.
The university will receive $305,000 for HarmCheck, a drug-checking technology developed on its campus.
According to a media release, the technology provides rapid, sensitive testing as a harm-reduction measure to help reduce illicit drug poisonings. HarmCheck provides results in one to two minutes. It detects and quantifies substances present in a sample, such as fentanyl, carfentanil, benzodiazepines and etizolam. Only a tiny sample is needed to deliver highly sensitive and accurate results. Almost 2,000 samples have been tested for people in Victoria.
Funding will support setup costs, site upgrades and research staff. The operation of HarmCheck is a collaboration between Vancouver Island University and Victoria-based Vancouver Island Drug Checking Project. It provides daily in-person free and confidential drug-checking services, connecting people with health services and improve data on the poisoned drug supply.
Deborah Saucier, president and vice-chancellor for VIU noted its potential to "save lives and help address one of the most critical and devastating challenges we face – the opioid epidemic. This funding provides the opportunity to further this research and contribute to the health and safety of Island residents while doing so."
In committing funding to the project, Sheila Malcolmson, Minister of Mental Health and Addictions said "I am grateful to the team at Vancouver Island University and proud to support a homegrown solution that adds another tool in our response to the drug-poisoning crisis. The project has the potential to be replicated in communities across the province."
HarmCheck is part of the university's focus on increasing the health and well-being of the region. In addition to their work to end the opioid crisis, VIU is also leading critical research on the use of psychedelic-assisted therapy to support the resilience and mental health of nurses and others suffering from PTSD.
Over the past decade, the university has focused on developing its research profile to support a range of public and private partners with expertise to enhance decision making, inform planning and development and launch innovation.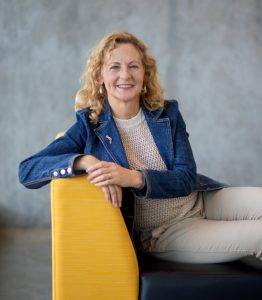 Nicole Vaugeois, Associate Vice President, Scholarship, Research and Creative Activity tells Douglas VIU believes "when students can engage in applied research projects with their faculty mentors and community partners, they receive deep and often transformational education experiences. As an institution that prides itself on teaching excellence, we aim to provide our students with these opportunities as early and as often as we can."
VIU's track record of supporting a range of regional partners with research expertise includes work accomplished through the Regional Initiatives Fund, which enabled partnerships with 118 community partners on Vancouver Island, leveraging $2.4 million over the past three years.
She says one of their priorities in R&D has been sustainability and climate change. "The Mount Arrowsmith Biosphere Region Research Institute, the Coastal Hydrology Research Lab, Deep Bay Marine Field Station and the Applied Environmental Research Lab are all leading multiple projects with regional partners such as Indigenous communities, regional government and the not-for-profit sector."
VIU has four Canada Research Chairs overseeing work in shellfish health and genomics, community-based research, women's health and reforestation and wildfire dynamics, adds Vaugeois. "And we have two BC Regional Innovation Chairs who focus on tourism sustainability in rural BC and aboriginal early childhood education. All these topics are critically important to Canadian society, and we are proud of the contributions they are making to bring forward new insights and solutions to some of the most pressing problems we face."
More information on VIU's cutting edge work can be found in their 2020 Research Highlights Report. They expect their 2021 update to be released this Fall.
Further reading: