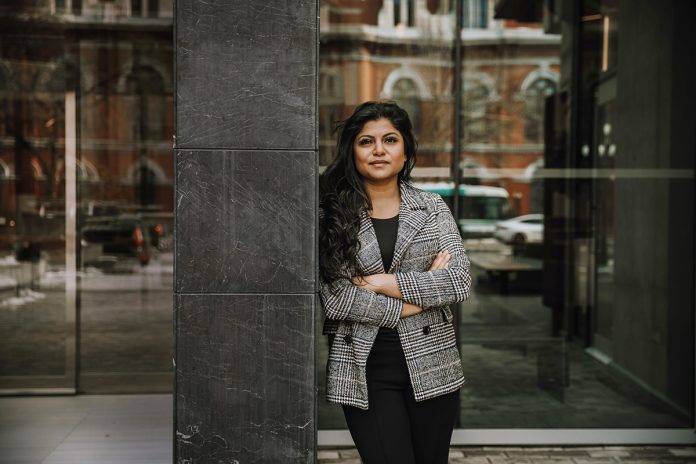 Karen Hira, executive director of Victoria Immigrant Refugee Centre Society (VIRCS), is doing "the kind of work that feeds her soul." Hira, who is also executive director of the Oasis Society for Spiritual Health of Victoria, an Indigenous non-profit, stepped into her new role in September. 
"I was connected to VIRCS for a long time. I did my practicum here," says Hira. "It's like a family to me. People are very invested in the work that they're doing. They care a lot about the communities that they're supporting."
What are some of the services that VIRCS offers?
It's the only centre that really provides wrap-around support. So they'll take a look at the whole needs of the person, and then they'll provide an individualized and holistic plan for that person or for that family.
There's a lot of firsts with this organization. A lot of first women's programming and employment programs. Right now, our youth program is for black, Indigenous and people of colour. We're about to open the first trauma-informed daycare in Canada. Generally, it's a hub for people to go to, whether you're a newcomer or an immigrant, a person of colour. It's a unique space in this city. 
You started in September. What are you focusing on in your role?
It's a relatively large organization, and a lot of the programs have been functioning in a silo. The main thing that I've been trying to do is develop a cohesive brand. Social media was a big piece. We redid our website [and] put online forms on there. It seems to be easier for people to access — bringing that life back into it and bringing that cohesiveness.
We leverage resources across programs, but we are one family — really bringing that kind of message to the community and to each other. 
VIRCS shares a building with the Oasis Society for Spiritual Health in Victoria and Family Services of Greater Victoria. In what ways do you collaborate?
The hub model works really well because, for instance, how often would Indigenous people get to engage with newcomers and vice versa? It's important because we don't want newcomers coming to Canada and picking up stereotypes, for example, and discrimination towards Indigenous people. We would also like them to learn about Indigenous ways. 
With Family Services, we share a lot of clients. It builds better understanding of what the needs are of people because it's [multiple] perspectives.