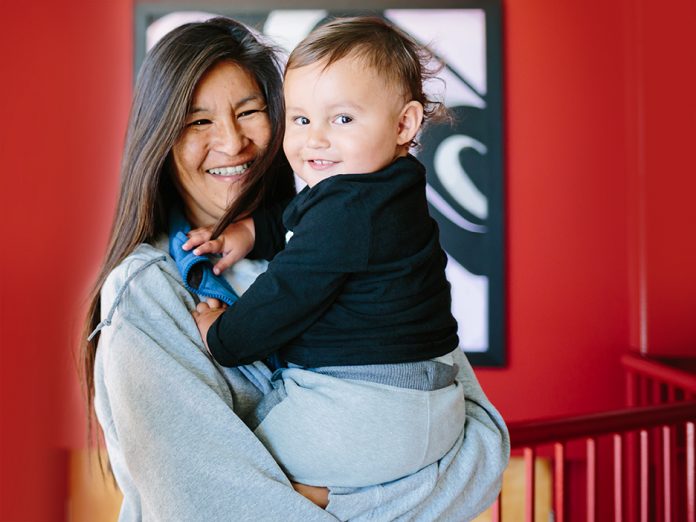 Victoria, BC – For the first time since 2010, Housing and Homelessness has taken the top spot from Cost of Living as Greater Victorians' most important issue. Sewage Treatment has also jumped to number 5 from the number 9 spot last year, closely behind number 3, Mental Illness, and number 4, Transportation.
These are just some of the interesting results revealed today at the launch of Victoria's Vital Signs®, the annual community report card produced by the Victoria Foundation and sponsored by Island Savings. Unique to the region, it combines a public opinion survey with statistics and relevant facts to provide a snapshot of livability and wellbeing in the community.
"This year's report underlines a number of important things going on in the region," said Victoria Foundation CEO Sandra Richardson. "In addition to highlighting the shift in residents' priority issues, it takes a close look at the subject of belonging, its importance in strengthening our community, and how it relates to select local population groups."
Earlier this year, over 1,300 people took the Vital Signs survey, providing input that included assigning grades to 12 key issue areas. Most of the letter grades given remained the same as last year, with only slightly lower grades in four areas: Belonging & Engagement, Environmental Sustainability, Health and Wellness and Housing. Overall, citizens rated their quality of life a B+, the same as in 2015.
The theme of this year's report is Belonging, and is the focus of a feature article, coupled with profiles of four local population groups: newcomers, Aboriginals, seniors and youth. According to the report, 70 per cent of us on the South Island have a strong sense of belonging, compared to 66 per cent nationally. We also have an average of six close friends, and know an average of four neighbours well enough to ask for a favour.
"It was a very deliberate decision to focus on belonging," notes Victoria Foundation Board Chair Patrick Kelly. "2016 marks the Foundation's 80th anniversary and our vision has remained a vibrant, caring community for all. We know that a strong sense of belonging for all residents is central to making that vision a reality."
Selected results from the citizen survey include:
87 per cent of respondents feel supported by loving family, companions and/or friends.

26 per cent feel high or overwhelming stress associated with personal finance.

66 per cent feel they know their neighbours well enough to ask for assistance.

20 per cent feel uncomfortable at least sometimes as a result of discrimination.
Of the more than 70 indicators within the report, there were standouts both positive and negative. Greater Victorian's are well read, as the latest results show the Greater Victoria Public Library continues to have the highest circulation and second highest visits per capita in Canada. Statistics also show the solid waste disposal rate for the capital region is below BC's target for 2020, and public transit use continues to out-perform similar sized systems across Canada with 38 per cent more passengers per capita.
There are also worrisome indicators. Annual alcohol consumption in BC has risen significantly in the past decade, now at 9 litres per person, which is equivalent to more than 30 bottles of vodka or 100 bottles of wine. South Vancouver Island's rate is even higher, at 10.7 litres per person. The affordability of housing continues to be an issue, with an estimated 64 per cent of homes being built only affordable by 25 per cent of households. Property crime and criminal code violations in the region are also up eight and nine per cent, respectively.
Victoria's Vital Signs® report is part of a nationwide initiative, coordinated by Community Foundations of Canada, which this week also launched a national Vital Signs report. In total, 32 community foundations across the country released local Vital Signs report cards this week. The Victoria's Vital Signs® report, as well as all source information, is available at www.victoriafoundation.ca.
Background
Established in 1936, the Victoria Foundation is Canada's second oldest community foundation and the sixth largest of nearly 200 nation-wide. The Victoria Foundation manages charitable gifts from donors whose generosity allows them to create permanent, income-earning funds. The proceeds from these funds are then distributed as grants for charitable or educational purposes. To date the Victoria Foundation has invested more than $160 million in people, projects and non-profit organizations that strengthen communities in BC and throughout Canada.