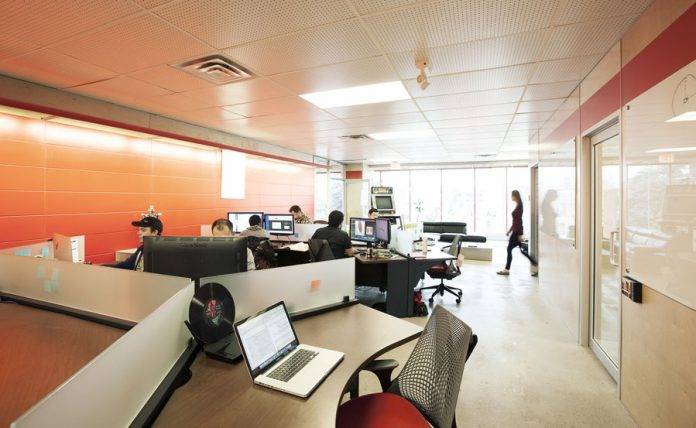 In the corner of a design-forward fort-street space filled with workstations, a draftsman is focused on a contract renovation project for a heritage home in Oak Bay. Detailed renderings are spread across his two-computer desk. Not far from him, a graphic designer modifies colourful shapes on a large monitor. On the other side of the room is Jordan Dack, who's been running his own dance and poetry company for schools for the last 10 years. Most of those years were spent sitting alone in his home office. But these days Dack practises co-working, surrounding himself with half a dozen professionals and entrepreneurs from various backgrounds. It's a stimulating atmosphere that gives him new ideas to chew on every day.
"It's a great environment. A lot more stimulating than a home office," says Dack, who would sometimes put on a dress shirt and tie to get into work mode at home. "Being around all these people, there's a vibe in the air you can't get at home."
Dack is one of 40 people who regularly soaks in the vibe at Club Kwench — the latest co-working space to launch in Victoria and help fuel the city's growing entrepreneurial scene.
The vibe continues across Fort Street in the decidedly tech-meets-funky Summit building, which is home to 12 tech companies, including some of Victoria's most successful startups, such as EchoSec, LlamaZOO and SaasQuatch. Downstairs, the Dak eatery is buzzing with business talk among the who's who of Victoria's tech community. Just down the street, which is being rejigged to accommodate bike lanes, VIATEC houses 35 early-stage tech companies and is a high-octane gathering place for makers, movers and shakers through its funky accelerator and co-working space known as Fort Tectoria.
This is the heart of Victoria's entrepreneurial scene, and it's thriving more than ever.
"There's definitely a vibrant feel," says Richard Egli, managing director of the Alacrity Foundation, which has helped startup culture explode in the city. "Four years ago it was more antique shops than tech offices. Now you go up and down Fort Street and our group alone has three offices, and then another two within a block radius. You run into people walking up and down the street, and places like Dak become a central sort of hangout."
Launched in 2009, the now-global Alacrity Foundation provides support and mentorship to promising entrepreneurs, and then connects them with the venture capital funding needed to develop thriving tech companies.
Egli can't wait to see how Fort Street will transform during the next five years.
"Everyone working up and down Fort Street in tech is happy with where we've come, but I think the most important thing is we have only scratched the surface and there's so much more we can do. We want to find more buildings to put more great companies into up and down Fort Street and just keep propelling the scene forward."
Victoria Is Becoming a Magnetic City
In the past half decade, so-called sleepy Victoria has surged from business boring to exciting entrepreneurialism. Fuelled by an influx of talent and resources, a number of sectors are experiencing growth in the region, including aerospace, agri-business, aquaculture, health and life sciences, ship repair and game development. The region's tech sector continues to lead the charge, tripling in revenue since 2004, and now claims twice the economic impact of local tourism, achieving annual revenues in excess of $4 billion. Nearly 400 tech firms now operate in downtown Victoria alone, breathing new life into the city's core.
Dan Gunn, executive director of VIATEC, has been closely watching Victoria's tech industry and entrepreneurial scene blossom since moving to Victoria from Ontario in 1999. Gunn believes more than 900 tech companies now operate in Greater Victoria. Many of them were founded and headquartered in the region. An estimated 80 to 100 new ones start up every year.
As to why so many tech companies are popping up in Victoria, Gunn said the answer is simple: people are drawn to the city because of the great lifestyle, universities and federal research labs. It's a city he calls magnetic, combining a high quality of life with quality opportunities that draw entrepreneurs from near and far.
"If you look around Victoria, things like the most restaurants per capita, a thriving tech industry and more microbreweries per capita are all indications we're an entrepreneurial city," says Gunn, who believes the only thing preventing the tech industry from growing faster is a lack of talent at the senior level.
Certainly many of the other success boosters are here. "In Victoria, there's a loyalty and support I don't see in other cities," he adds.
VIATEC plans to build on that with an ambitious plan to grow the tech industry to $10 billion by 2030. To get there, the organization is identifying up to 25 companies that have the greatest chance of becoming a $100-million business or more. 
"We'd love to help grow a company in Victoria to a billion dollars with a thousand staff, because the offshoots of what comes from something like that are tremendous for the rest of the industry," says Gunn. "It brings more talent, more experience and then more companies roll out of that. It's the next step for us."
Business Is Running, But Not As Usual
According to the City of Victoria, 1,239 new business licences were issued in 2016, and as of mid-November 2017, 1,250 new business licences had already been issued. The bulk of those licences are related to home-based businesses, followed by the restaurant industry and retail.
Suzanne Bradbury, chair of the Downtown Victoria Business Association (DVBA), credits part of the growth to the city's motivation toward breaking down barriers to allow more economic development. An example of this is the city's Business Hub, which opened in December 2015 as a way to make it easier for new and established entrepreneurs, investors, property owners and leasing agents to do business in Victoria, and get up and running as soon as possible.
The city and community partners like VIATEC and the Capital Investment Network have also been promoting Victoria on the global stage. In 2016, Victoria hosted its first Capital Mission, which originally targeted San Francisco/Bay Area investors to come and discover why Victoria is such as great place to live, work, play and invest. The three-day mission resulted in 25 participants from Los Angeles, Portland, Seattle, Vancouver, Calgary and Toronto that included investors with an interest in early-stage tech companies.
Now, Capital Mission has become an annual event, and this February, the National Angel Capital Organization (NACO) will hold its regional summit in Victoria, which is expected to attract 100 angel investors and NACO members to the city.
An Economic Development Push
With a focus on exporting local innovation in clean tech, manufacturing, education, film and tourism, Victoria mayor Lisa Helps has led trade missions to China and Japan with local companies and organizations, including the South Island Prosperity Project (SIPP).
As a regional economic development agency pushing to create a more vibrant and diverse economy, SIPP has worked hard to remove economic development from municipal silos and has united most of Greater Victoria's municipalities — along with a healthy grouping of businesses, universities and Indigenous groups — since it formed nearly two years ago.
On the 2017 China trade mission, SIPP met with several groups interested in travelling to Victoria this March to look at investments, technology applications and partnership opportunities as part of their attendance at the GLOBE Forum 2018 Vancouver — North America's largest clean-tech and sustainable- business conference. Around the same time, a one-day summit is slated for Victoria as part of SIPP's Smart South Island initiative and regional bid for Canada's Smart Cities Challenge — a nationwide competition offering prizes of up to $50 million to support communities ready to innovate using technology and data to solve real-world challenges and improve livability for residents.
---
Read more:
What Is an Entrepreneur?
---
By 2050, more than 50 per cent of the global population will live in cities, which is why a growing number of tech companies are increasingly focused on smart cities, seeing their innovative technologies, solutions and concepts as a way to help cities become more manageable. Smart cities are also often innovation centres for entrepreneurs.
"It's basically how do we look at better sustainability in terms of our business community, how we treat the environment, human health, and how do we create more sustainability by using the new technologies that are available to us?" says SIPP CEO Emilie de Rosenroll, noting the agency is currently asking citizens to come up with ideas on how to help solve some of the major challenges in the region.
"It's understanding our challenges, like health, economic resilience, inclusion, the environment, mobility and transportation and saying how do we get people involved and understanding these challenges? The technologies are relatively easy to develop when you clearly understand what your objectives are."
Taking Victoria From Great to Greater
Although Victoria is finding its entrepreneurial moxie at last, it still has a long way to go on the world stage, according to entrepreneur Hannes Blum, former president and CEO of AbeBooks. Now serving as venture partner for North America at Acton Capital Partners, headquartered in Munich, Blum has noticed Victoria is still missing larger companies to bring that worldwide talent Gunn would like to see and build an ecosystem around. Few companies in the city actually make it past 50 to 100 employees, he noted, and the bulk of them get stuck at around 20 to 30.
Blum has also noticed some entrepreneurs that are very successful by local standards are satisfied too quickly, preventing them from taking their business to the next level. Another trend he's noticed is that Canadian entrepreneurs don't think as big as those in the U.S., who always want to conquer the market. To build a great business these days, Blum says entrepreneurs have to think global.
One of the companies that has managed to break the mould and substantially grow is Redlen Technologies, which has gone from 60 to 140 employees during the last five years. The company is a leading manufacturer of high-resolution Cadmium Zinc Telluride (CST) semiconductor radiation detectors that are enabling a new generation of high-performance detection and imaging equipment, including nuclear cardiology, CT scanning, baggage scanning and dirty-bomb detection.
Redlen's COO Jim Balcom is the driving force behind much of the growth, helping to triple the company's revenue and recruit high-quality people to the city. About half of the 80 new recruits are from outside Victoria. Balcom plans on hiring another 10 to 20 people in the next year and often collaborates with scientists and engineers at the University of Victoria to find the right fit.
Recruiting the right people is what's allowed the company to grow, he notes, and is something he spends much of his time doing. Attracting them to Victoria isn't difficult, given the high quality of life here. The Canadian government has also helped pave the way for foreign experts to get Canadian citizenship and work visas, which has been important for Redlen's success.
Spending the bulk of his career in the tech sector in the Silicon Valley, Seattle and Vancouver, Balcom never had any intention of moving to Victoria, but he quickly realized it's a stimulating place that offered the kind of lifestyle he and his wife were looking for.
"It's a phenomenal place to live," says Balcom. "We love the outdoors, to bike, hike, sail, kayak, and all those things are so accessible here."
"It's obviously very small compared to the Silicon Valley, Seattle or Vancouver in terms of the size of the tech sector, but it's a great place to hire people into. It's much easier to recruit that many people to Victoria than it would be certainly in Vancouver now with the high cost of living and the long commute distances."
Balcom doesn't expect Victoria will ever turn into another Silicon Valley, where the giants of the tech industry such as Apple, Intel and HP are deeply rooted, but he doesn't think it needs to in order to continue growing as an entrepreneurial city. The support that organizations like VIATEC provide young entrepreneurs is an important part of a healthy entrepreneurial city, he notes, along with having small spaces that a new company can lease and grow within.
The City as an Incubator 
Although there is a significant focus on Victoria's tech sector, businesses outside the core, tucked away in buildings like Rock Bay Square, which is filled with artists and makers, are also thriving. Case in point is Toni Desrosiers of Abeego, runner up for Business Development Bank of Canada's prestigious 2014 Entrepreneur Award and featured in a Venture Spotlight by SheEO, a leading global innovation in the female entrepreneur marketplace. Desrosiers is a success story in the city's growing culinary entrepreneur movement, which includes DeeBee's Organics, Cultured Kombucha, Jusu and Rumble.
With a background as a holistic nutritionist, the 38-year-old got her business idea after looking at fresh living food and wondering why so much of it ends up stored in airtight plastic wrap. So she created a wrap made of hemp and cotton fabric, infused with beeswax, tree resin and jojoba oil, that allows food to breathe. The beeswax is used as a natural adhesive. The wrap is also reusable, and each piece lasts for well over a year.
Desrosiers describes the process of inventing Abeego as traumatic and exciting. Some days everything worked perfectly; other days left her feeling like throwing in the towel. But once she found the right ingredients, the next step was even more intimidating — launching her business to officially become an entrepreneur.
"I had every emotion you could imagine," says Desrosiers. "I didn't have any experience, a degree or a business background. Everything was created within my comfort level."
She first started selling Abeego at local markets and craft shows. Now sales have grown 400 per cent over 2016 levels and Abeego products are distributed throughout Canada, Europe, Japan and the U.S. Desrosiers is aiming for it to become a worldwide brand.
"I love running a business," she says. "I love growing something and changing the way people think. I feel like a lot of people avoid going into business because they think they don't know enough, but you don't have to know anything anymore because you can learn everything."
Victoria, she notes, is an incredible incubator of ideas.
"Most of the people I know are entrepreneurs. It's a smaller city so there's not an abundance of job opportunities, so people make work for themselves and create their own business. The city is rich with minds."
And that, no doubt, bodes well for a smart city evolution. 
---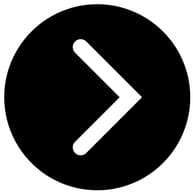 This article is from the February/March 2018 issue